How To Maintain any Air Conditioner? Learn how to install it without contractors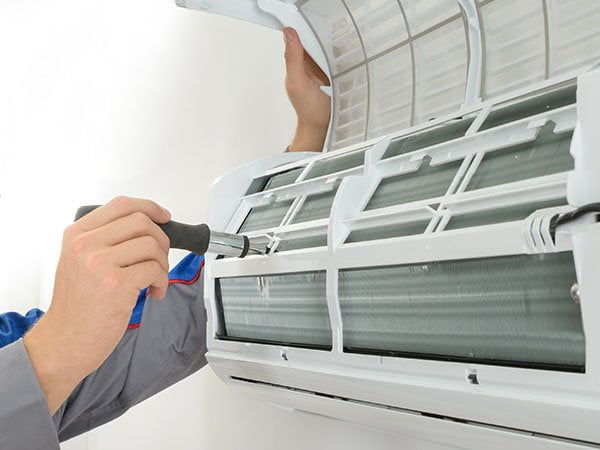 DIY lists on how to maintain & install ANY Air Conditioner

Air Conditioner Maintenance Installation? Your ac is one of the most valuable investments you've ever made, and its maintenance is as essential as any other expensive equipment. Keeping your air conditioner maintained will not only help you save money but also help you extend its life span and efficiency?  Undoubtedly you can save a bunch of money by repairing and maintaining your AC. There are plenty of ways to service your AC. Some of the ways to help you maintain your ac for comfort and more efficiency are as below: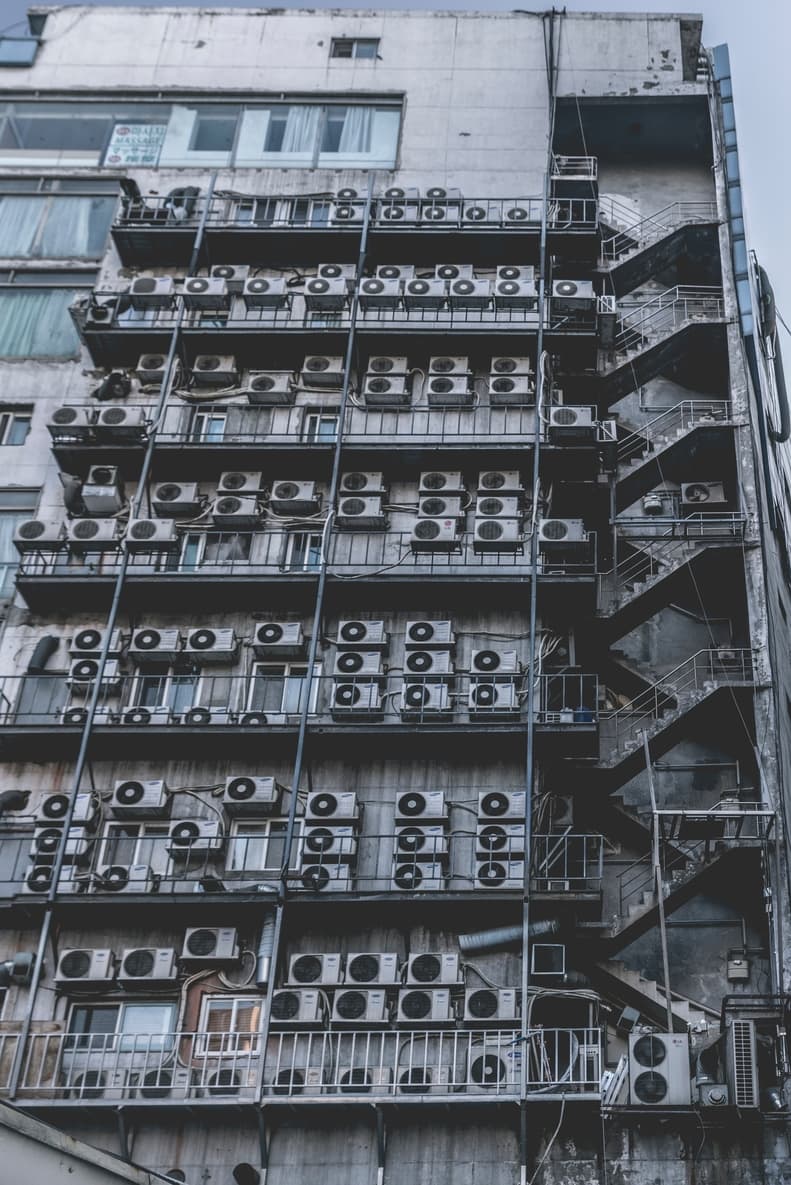 Start by removing parts or the cover of the unit if needed. You can use the screwdriver or wrench to remove the fasteners or to life the cage. Usually, screws become visible only after removing the filter. Don't forget to switch off the power supply before removing the parts of the AC conditioner. To ensure the efficiency of your air conditioner, it's important to routinely replace or clean the filters. Clogged filter can dramatically reduce the efficiency of your filter and can reduce the airflow.
Every filter is not completely damaged, some are reusable also. Filters are available in various types and efficiencies. The cleaning of the filter should be done once every two months. If the filter is in regular use, it may need more frequent attention.
The aluminum fins and condenser coils can easily bend and block the air flow. Use soft-bristle brush and cleaners specifically made for this equipment to remove all the outside dirt. Use spray from inside out to remove all the debris between the fins.
Don't use the pressure washer because it can certainly break the fins. Don't spray on the wires. It can cause ignition. If the fins are in poor condition, then you can replace them.
Don't forget to straighten the fins. You can use a butter knife or straighten pins to do that. Be gentle while using a butter knife, so that tubing doesn't get damaged. Check the fan mounted on the top of the air conditioner. If you see any cracks, it's better to replace the blades on-time.
After replacing and cleaning your AC, replace the fan cage, and clean the area around the unit. During winter months, when the condenser is not in use, cover the top with the piece of plastic or wood to keep the debris from falling in. Don't cover the unit when it's in use.
Adjust the thermostat and set the unit to cool to run the air conditioner. The fins will filter the dirt and foam and will collect in the drip pin. The drip pin will drain debris outside.
You can repeat the process if you feel necessary.
Inspect the outdoor coils and clean if desired with the help of brush and foaming cleanser. Let the foaming cleanser settle down and work for 10 – 15 minutes.
Turn the power back on. Set the unit to cool and don't forget to adjust the thermostat to low temperature. If the air conditioner is still not working properly, it's probably time for service or replacement.
We have 6 more important articles about AC, refrigerator, HVA Repair and where to find electrician to fix urgent AC issues. Click below link for other related inevitable information.
Conclusion:
So there are steps mentioned above you have to follow maintain your AC in best shape, which definitely increases you Air Conditioner life, makes your rooms cool in summer hot! Below are few Top rated ACs and AC related gadgets from Amazon, handpicked for our readers.
Best Selling Air Conditions & Filters from Amazon
Frigidaire FFRA0511R1E 5, 000 BTU 115V Window-Mounted Mini-Compact Air Conditioner with Mechanical Controls
5,000 BTU mini-compact air conditioner for window-mounted installation uses standard 115V electrical outlet (Window mounting kit included)
Quickly cools a room up to 150 sq. ft. with dehumidification up to 1.1 pints per hour
Mechanical rotary controls, 2 cool speeds, 2 fan speeds, and 2-way air direction.Accommodates windows with a minimum height of 13 inches and width of 23 inches to 36 inches
Low power start-up, quiet operation and effortless restart.Exterior Dimensions Height: 12 inches. Width: 16 inches. Depth: 15-1/4 inches
Energy Efficiency Ratio (EER): 11.1, Measures: 16-Inches W x 15-1/4-Inches D x 12-Inches H
Sale
Fannel Cooler, Mini Portable Conditioner Fan Noiseless Evaporative Air Humidifier for Room Office Desktop Nightstand, T, White New1
PERSONAL SPACE COOLER: Three-speed mini cooler fan, designed for creating personal space cooling. Using the latest evaporative misting cooling technology, which can keep you away from dry air and enjoy misting air.
3 IN 1 FUNCTION: This portable air conditioner cooler can cool, humidify and purify the air around you. Easy to operate, you can fill cold water with ice cube for mist humidify cooling air.
UNIQUIE DESIGN: Mini Water Tray design for preventing the desk getting wet. You can also adjust the wind direction according to your need, support vertical direction rotation. It has a handle that he can carry and carry easily. Like office, bedroom and children's room.
Easy to Move and Storage: The compact and lightweight air cooler is easy to carry and storage, and fits discreetly in most spaces. 4 caster wheels make it easy to move your unit from room to room.
TIPS: This mini evaporative cooler is suitable for individual which cooling range is within 20 ft. It can't cool down a small room. And don't add any refrigerant into the water tank in case the atomizer being blocked. We promise 1 year money back and lifetime limited product .
BLACK+DECKER BPACT08WT Portable Air Conditioner, 8,000 BTU, White
COOL AS A CUCUMBER: Keeps a room, home, bedroom, apartment, dorm or garage that is approximately approximately 15 inches x 20 inches and keeps the room pleasant and comfy during the summer months when the heat sets in. Works in double hung or sliding windows only, no crank windows
DESIGN ENGINEERING: Vertical motion creates a steady and powerful airflow that provides consistent temperature in any room in the house. Slide out filter that rinses easily under a faucet for a fresh air feel. 4 caster wheels included for easy movement and compact portability
TOP TECHNOLOGY: Enjoy the simplicity and precision of programmable, electronic controls and the clarity of an LED digital display and a 24 hour on/off timer and sleep mode. 115 volts, 950 watts and 60Hz.Operating Condition : Room Temperature -64 ̊F (18 ̊C) - 95 ̊F (35 ̊C) for Cold and Dry Mode.(Unit performance may be affected when in use outside of these operating temperatures)
3-IN-1: Bucket less designed cooling unit combines cooling, fan and dehumidification modes with a simple quiet and noiseless operation (approx. 75dB on high setting). Environmentally friendly R410a refrigerant. Slide out washable filter & large front vented airflow outlet( 4 Direction)
WHAT'S INCLUDED: The maximum length of the exhaust hose is 4 feet and 11 inches; window kit included for easy installation and a manual guide for set up. BONUS: Remote control included so you never have to get off the couch to change the temperature. Important to note: according to the 2017 DOE testing standard, this unit carries a 5000 BTU cool but according to the ashrae 128 this ac is a 8000 BTU cool
Lasko T42951 Wind Curve Portable Electric Oscillating Stand Up Tower Fan with Remote Control for Indoor, Bedroom and Home Office Use, 13x13x42.5, Silver
BEAT THE HEAT - Powered by 3 speed settings H/M/L, fan is perfectly sized to aim over a high bed and powerful enough to blow across the room. If you live in the heat with no central air, and window AC units do a poor job of moving air around your whole house or apartment, this fan creates excellent air flow making you feel cooler.
VERY QUIET - Fan creates a powerful breeze, but even on H, you can still hear the TV. Easy to assemble and operate. Comes with built-in carry handle, optional oscillation and energy efficient auto shut off timer programmable from 0. 5 to 7. 5 hours. The remote is the best when you don't feel like getting up to change the settings.
SLEEP LIKE A BABY - Circulates the warm & stuffy air at night so you can get some rest. Creates just the right amount of white noise at bedside for sleeping. Nighttime Setting automatically dims the control display and sets the fan on (H) for an hour, then (M) for an hour, and then stays on (L) until you interact with the fan again.
A REAL SPACE SAVER - Standing 43" tall with a small 13" x 13" footprint, the sleek, vertical design optimizes floor space letting you to put the fan in places where pedestal & box fans won't fit, without sacrificing air circulation, comfort or style. Ideal for the dorm, kitchen, living room, RV and camper.
TRUSTED FOR GENERATIONS - Lasko has been making quality household products for over 100 years. Lasko fans are ETL Listed, come with our patented Blue Plug safety fuse technology, and are backed by a 1-yr limited , making them a safe choice for a cooling breeze when it's hot and humid outdoors.
Sale
Filtrete 20x25x1, AC Furnace Air Filter, MPR 300, Clean Living Basic Dust, 6-Pack
Outperforms fiberglass, washable and non electrostatic 3 month pleated 1 inches air filters for your furnace, air conditioner, or HVAC system
Exclusive Filtrate Brand 3 in 1 technology from 3M traps unwanted air particles, while letting cleaner air flow through
Attracts and captures large particles such as lint, household dust, dust mite debris and mold spores
Filtrate 300 MPR (Micro particle Performance Rating) equates to MERV 5
For optimum performance, change your home air filter every 90 days or sooner
Trophy Air 20x25x1Pleated Electrostatic Air Filter Replacement | Washable | 6 Stage HVAC | Micro Allergen Defense, Healthier Home Environment | AC Furnace Air Filter Replacement | Made in The USA
Enhanced HVAC Effectiveness - Crafted to help improve your home's ventilation efficiency, proper air flow can help reduce air flow resistance for less HVAC stress.
Cleaner, Healthier Air - These air conditioner filters help purify the air of dust, pollen and allergens, which can help itchy eyes and sneezing.
Premium Craftsmanship - Each HVAC air filter is crafted with four layers of high-grade aluminum and two layers of electrostatic media for superior reliability.
Quick & Easy Installation - Each electrostatic air purifier slides into your HVAC system effortlessly in seconds, making it simple to change out your old filters.
American Made - Trophy Filter electrostatic air conditioner filters are crafted right here in the United States, so you can trust their durability and long-lasting quality.
Last update on 2020-02-09 from Amazon Product Advertising API