Typically, making home renovations can be the last thing you prioritize when you're moving. With several pre-move tasks that need to be done, you might overlook the importance of tackling home upgrades before your relocation day. Unfortunately, it's best to improve your new home when it's still free of furniture and other household goods.
Below are the essential home improvement projects to make before your big move: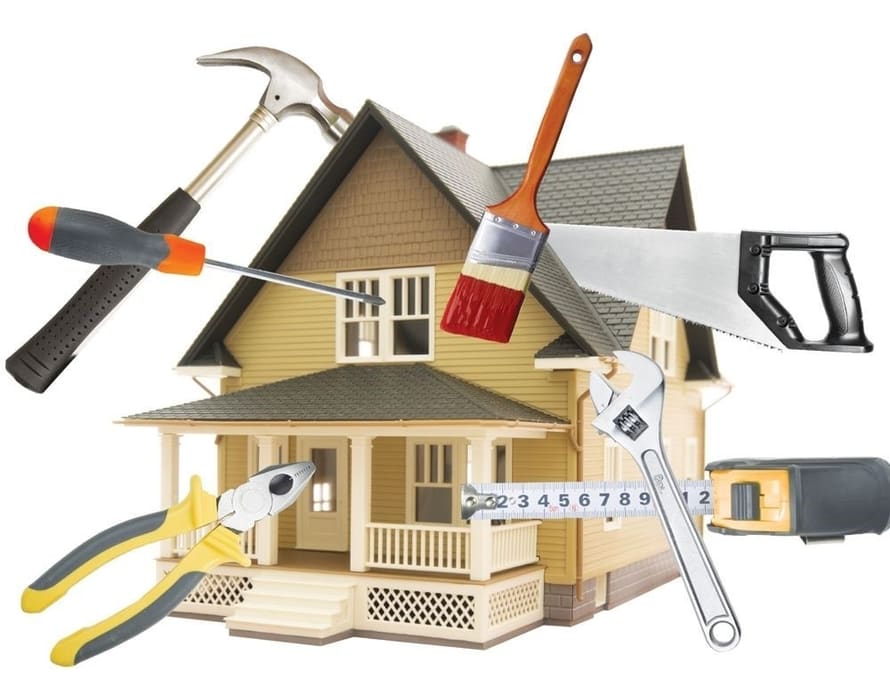 1. Interior Painting
If you're looking for a cheap and straightforward way of upgrading your new home, interior painting might be the first project on the list. By adding a fresh coat of paint to your home's interior, you're able to personalize your space with your preferred color themes.
To get started, you can choose whether to do the painting on your own or hire professional painters to handle the job for you. But, if you opt to paint the interiors by yourself, hiring moving packing services from professionals can be an excellent idea. They can take care of the difficult aspects of your relocation such as packing while you focus on your painting works. That way, you can save a lot of time, money, and energy during your move.
On the other hand, whatever you choose, the important thing is that you can bring new colors to your new place before you get settled in. Not only that, but doing interior painting before the moving day means you don't need to worry about your furniture getting painted, and you don't have to endure the smell of the paint while staying in your home.
2. Change Of Locks
Another easy home improvement project to do before moving in is the replacement of locks throughout your new house. Sometimes, you'll never know who has the keys to your new place of abode, especially if it's an old house.
Therefore, to ensure your safety and that of your belongings, find time to change the locks of your new home before your arrival. Unless you're an expert in key replacement, you should hire a professional locksmith to take care of the job for you. By doing this, you can have peace of mind that nobody has keys to your place.
3. Electrical Upgrades
If you're moving to a house built during the middle 90s, making some electrical upgrades can be a great project to do before the moving day. Generally, several old houses have no electrical capacity to accommodate different devices and electronics that you use nowadays.
Because of this, find time to change the outdated electrical outlets and light fixtures. If you have many items that need enough power supply, install additional outlets to make it easy to arrange furniture and plug in devices. More importantly, this home upgrade project is best done before you move because your new home is empty.
4. Repair Or Replacement Of Roofing
Water leaks of any size can damage the structure of your home over time. If they're left untreated, it can cost you hundreds to thousands of dollars for potential repairs or replacements. That's why if you don't want to shell out more money after moving in, get your roofing fixed or replaced depending on the extent of the damage.
Unless you're an expert, hire an experienced roofer to inspect your roof and recommend the best thing to do. If it can be fixed, look for any holes and seal them to avoid the growth of molds and mildew. However, if the roof is already damaged, it's time to replace it with a new one to ensure protection from natural elements such as rain, snow, falling trees, and many more.
5. Giving New Life To Old Furniture
In reality, buying new pieces of furniture for your new home can cost you much money. Hence, if you have no enough money for the costs of replacements, the best thing you can do is give new life to your old furniture. You can do this by reupholstering, repainting, and using some adhesive contact papers to incorporate designs.
Instead of buying new pieces of furniture, create a new version of your old items by making use of your creativity.
6. Deep Cleaning
Sometimes, home improvement projects don't need to be difficult always. You can still improve the appearance of your new home before moving by performing a deep cleaning. Although the previous owner had made sure it's clean before you arrive, it's still a good idea to have every corner scrubbed.
Whether you decide to do it yourself or hire a cleaning service, make sure that everything is cleaned correctly. This includes bathrooms, kitchens, drawers, cabinets, carpets, and windows. By cleaning your new home before your move-in date, you speed up the process of arranging your stuff upon your arrival.
Final Thoughts
Moving is indeed a huge undertaking. No matter how prepared you are, the process always comes with complications and additional expenses. This is especially true if you have pre-move tasks and home upgrades to deal with all at the same time.
So, if you want to reduce the stress of relocation, keep these home improvement projects in mind and tackle them as early as you can. In doing so, you can save a lot of time, money, and energy.