September 22, 2020
How To Move Your Office Across The Country
How To Move Your Office Across The Country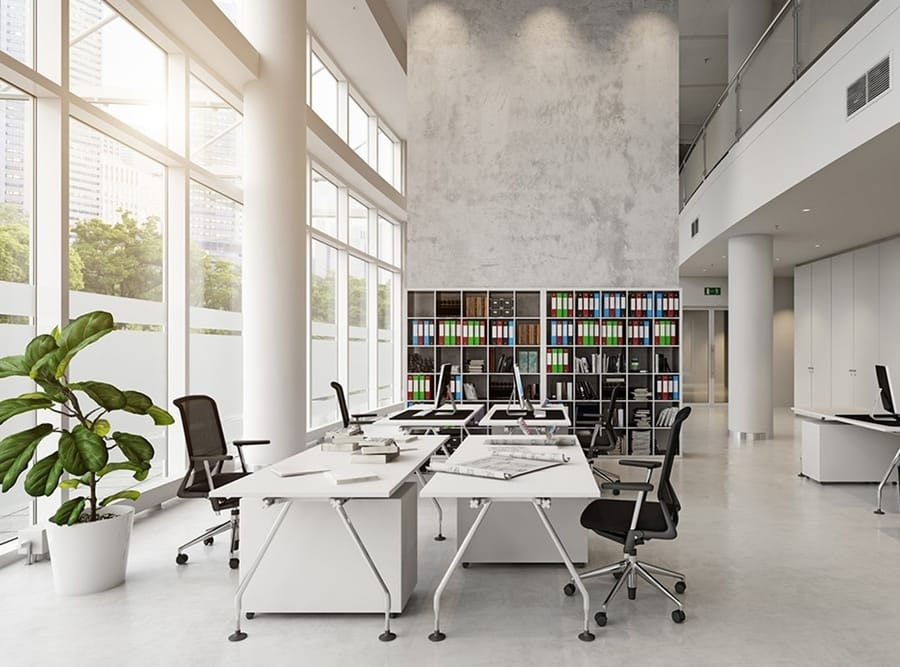 Most companies – big and small – find themselves having to deal with the prospect of moving offices at one point or another.
The reasons behind the move are varied really.
It could be driven by good reasons such as expansion and the need to scale operations, moving to a new address to boost brand image, relocating to a state that offers tax advantages, and so on.
Other times, the move may be necessitated by unwanted circumstances that could span from air to noise pollution that may force the business to find a more comfortable setting, unease of doing business in a certain state due to a myriad factors such as too much red tape, high state taxes etc.
Whatever the motivation to move offices, your priority should be to find reputable long distance movers in NYC who can get the job done without cannibalizing your finances. Or whatever other city or state you're in for that matter.
However, while finding a good mover should be top priority, that alone shouldn't be the only thing you focus on.
In this article, we shed light on some of the most important things you need to be doing to enjoy a more seamless move when moving your office across the country.
Keep your employees up to speed
It is true that some businesses never really live up to the "Our employees are our most important asset" creed, even though they may preach it every opportunity they get.
In truth, businesses would be nothing without their dedicated employees. When making a momentous decision such as relocating the office, it is thus important to keep everyone in the know and discuss how this could affect everyone involved.
Give your staff enough wiggle room to adjust to the impending move, which means you should give them a heads up weeks before the move, if not months.
By keeping the lines of communication open with your employees (which is always a good thing anyway, move or no move) it helps everyone properly prepare for the transition in advance.
Assign everyone their tasks
While you may be hiring the services of a professional mover to do the heavy lifting, it is a good idea to have everyone responsible for their own desk space.
To help with this, you can plan for a checklist to be sent to each employee detailing how they can individually prepare for the move.
The checklist should include a timeframe by which the employees need to have packed their desks, as well as encouraging them to work as a team to avoid any last-minute dashes.
You should also discuss in advance what other roles each employee can play and divide the tasks accordingly.
Appoint a move manager
As much as you are going to be splitting up the work, everything will run smoother if you have a designated person to facilitate the process and stay on top of each step.
As you too well know, moving can be quite an involving endeavor. Without someone to oversee things and ensure everything is progressing according to schedule, odds are you will most likely experience some frustrations along the way.
The administrative assistant is usually the best person to entrust this responsibility with, although you could always opt for someone else who has been involved in a commercial move in the past.
IT warrants special attention
Whether your company employs 15 people or 200, you will have to deal with the hassle of disconnecting and reconnecting all the electronics at some point.
The tech is most likely at the heart of your business as a company, no matter what sector you are in. This means there will be some degree of disruption to normal workflow and processes, so this is an aspect that will require proper planning well in advance of the move.
If you have IT staff or a dedicated department in the case of medium-sized and large businesses, have the team devise a plan for how all office equipment will be transferred while minimizing disruption.
This includes the servers, computers, phones, printers and the like, not to mention the data and Internet plans.
If you are a smaller outfit without the staff to handle this kind of task, make sure the moving company you settle for has the crew capable of handling this very sensitive aspect.
Otherwise, it's best to have your in-house people deal with it.
Discuss on the equipment that needs to be left behind and come up with a plan on when and what to do with them, whether it's donating to charity or some other social cause, recycling or asset disposition, or reselling the hardware.
If you plan to recycle, consult EPA's resources regarding where and how to approach this the right way.
Think about the address change
When moving office, this is something you definitely don't want to overlook. As a business owner, you probably got a good handle on how crucial your company's online presence is.
Prior to the move, ensure this information is echoed on your social platforms if you make use of social. The website needs to convey this info as well, so don't forget to update all the relevant company information to reflect the location change, including the physical address and telephone numbers.
The same goes for your stationery. Ensure any business cards, flyers, and other material being printed carry the new state details.
You don't want to move your company all the way to the State of Washington and still have your stationery reading NYC.
Understand the building rules
Unless your company owns the building you plan to relocate into, make sure you get the scoop on all the building rules you are required to observe.
Talk to the building or property manager as early as the decision to move has been cemented as these will have a direct bearing on the logistics of moving day.
For instance, it could be that relocations are only allowed past non-business hours or on weekends. Or maybe you have to apply for a special request to use the service elevator.
Did we say seek professional movers help?
Moving an entire office across the country is a big project that calls for proper planning and is sure to take a lot of work.
Make sure you clearly understand the magnitude of the task at hand and think about the benefits of bringing in a trusted commercial mover well-versed with office moves to help with your office relocation.
When you take the time to plan carefully and get all the assistance you need during the move, it will not only be less stressful on your employees, but will also make for a more seamless moving experience.
And that's just what you want to avoid productivity being impacted negatively, as well as minimizing downtime.