Ideas for decorating windows
As an adult with your very own house, one of the best things that can happen to you is the feeling of having complete control over the home that you live in. Ever since you were a child, you may have looked at your parent's house and dreamed about the kind of house that you would live in one day. Now that the dream has turned into a reality. It's time to get to work to craft the perfect house for yourself. One thing that brings out the whole personality of your house is the windows. Windows are a huge part of the house, and they must be treated as such. It doesn't matter how great of an interior design job you do with your house if your windows are bare, they kill the aesthetics of the whole room. Whether it's for your satisfaction or it's for sprucing up the place for an open house, you need to make sure that your window decor is top-notch. If you are looking for creative ways to make your windows stand out, here are some things you can try.
Ways to decorate windows – Steps By Steps Guides
1. Keep it modern with coils:
If your house has an overall minimalist chic vibe and you want your windows to keep that vibe going, then coils are the perfect choice for you. Coils and spirals are a super practical way to decorate your windows. They not only look great but also come with the least amount of hassle. They look great in classical spaces and add a certain amount of romance to the decor. These kinds of curtain panels also look great in kitchens and balconies. Once the coils are in place, then you can customize them with the type of curtain that you want. If you feel like there is too much clutter in the house, then an excellent way to bind the room together would be two good monotone curtains that draw the attention to the window. The curtains then take the focus away from everything else in the room. The great thing about coil curtains is that it's easy to take them down and clean.
2. Go old school with bamboo blinds: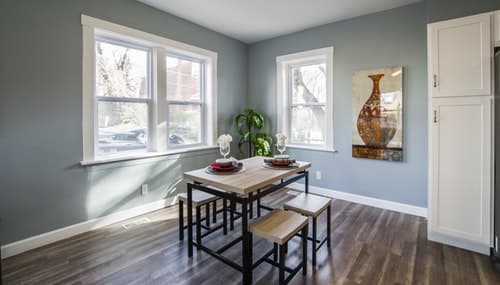 If you want your space to have a rustic feel, then there is no better way to do it than by putting on bamboo blinds. Bamboo blinds are a great option if you want a low-key decor that you do not need to always worry about cleaning. They are also super easy to install as they can be attached directly to either the ceiling or the window frame. Bamboo blinds have often found themselves featured in the interior design magazines and the houses of celebrities. While you can get the bamboos colored to match the overall aesthetic of your room, these sticks look best in their natural color. You can pair these fantastic blinds up with other bamboo furniture in the room like chairs to bring the whole ambiance of the place together.
3. Keep out the sun with shutters: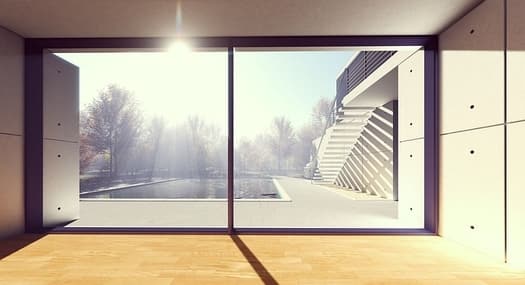 If you want a stylish way to keep the sun out of your space, then shutters will do the job. You need shutters on the inside side of the windows. Not only will they brighten up your room, but they will also get the job done by controlling the amount of light you want in a room. If you want shutters, then stylish timber plantation shutters are a great choice. The best part about shutters is that you have the option of customizing how much light you want to let into a room. You can plunge the room in to complete darkness by closing down the shutters completely or open them up to bask it with light. You don't even have to opt for dull white shutters as you can get them painted in any color you want or buy chromatic options that will give the room a futuristic feel.
4. Give it a professional look with vertical blinds:
 If you are looking for blinds for your home office or your study, then vertical blinds are a good option. This is so that you can get a professional feel. Available in a wide variety of textures and colors, these blinds make for an impressive look. Another advantage of these blinds is that they make any space look bigger due to their vertical design. The great part about blinds is that they take considerably less space than curtains and still manage to draw attention. Moreover, today, we live in a tech-savvy world, which has made it possible for us to control our blinds through an app or with the touch of a button. So anytime you want to pull down the blinds or open them up, you have to push a button.
5. Opt for stained glass windows:
If you want your space to have a playful, whimsical feel that looks good from the inside as well as outside, then you can go crazy on your windows. All you need is a great artist and a design of your liking. If you don't want to paint your windows, you can also opt for a window film that sticks to the glass and can be replaced at any time you want. With stained glass windows, you can go crazy with the design. Whether it's your favorite superheroes, quotes, or even a remake of the windows at the Sistine Chapel, you can put anything you want on your windows. Since window films are so easy to replace, you can get them changed whenever you want and even make seasonal displays with them.
6. Use Motorization – If window is very tall
If your window expanse is more than one story tall, manually operating your window treatments is always difficult as cords and wands are out of your reach. So it's very important to select right motorization for such tall windows, which allow us to control the position of any blinds and shades with the touch of a button.
7. Keep it earthy by bringing in plants:
One way to make sure that your windows look amazing and you get your daily dose of nature is by putting up plants on your window. You can choose from a wide variety of plants, and the best thing is that you can get pots in any color and design that you want. If you don't want to put up plants on the windowsill, then another option could be to put up hanging pots from the windows. That way, you will have enough space to sit on the windowsill. It will also become a great spot for taking pictures. You can even use fake plants if you do not want to deal with real plants.
Final Words
Besides these options, you have a wide array of things you can do to design your windows the way you want. Since there is no fixed rule book to this, you can go as creative as you want with it.