Advice For Picking The Right Gate For Your House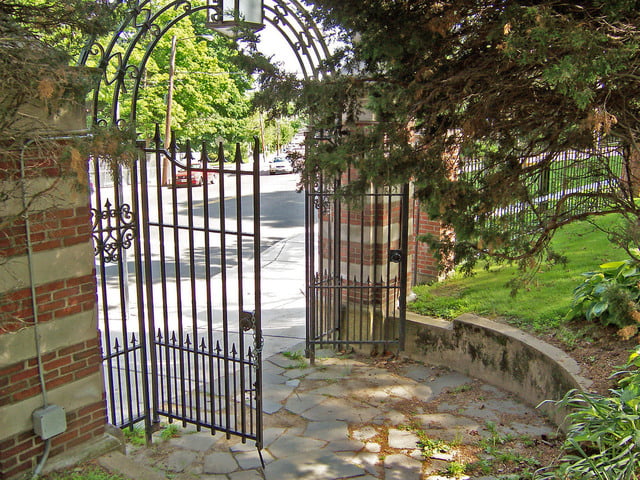 Adding a gate to your home will bring an extra level of security while also providing an attractive focal point to the front of your home.
In many cases, the gate to your house will be the first thing visitors see and can add substantial curb appeal to your property – so choosing the right style is important.
While it might outwardly seem a simple choice, when you research further, you'll find there are a wide array of different types of gate to choose from – each with its own particular advantages for your style of house, the space available and the purpose you hope to achieve from adding a gate.
Take a minute to consider these key points which will help you to choose the right gate for your home:
Dimensions
Without a doubt, the starting point for choosing which gate is right for your property is the amount of space you have available. Also, remember you'll want to select a style and size that best complements the dimensions of your home and garden.
Measuring the dimensions of the space you have free will help you decide which style is best. For example, Gate Expectations by Inwood create custom fit gates that are available in bespoke designs for those more awkward spaces, or you may find you can choose an off-the-shelf, premade gate.
Opening style
The two most popular styles of gate-opening systems are swing or sliding gates. In most cases, your choice will come down to a question of aesthetics and the space you have available. Swing gates require more space front or back while sliding mechanisms make more efficient use of space, tucking into (or behind) the walls either side. Sliding gates are also a particularly good choice for entrances on an incline, to save fighting against gravity when opening or closing the gate.
Also consider the three styles of swing gate: single or double swing and also bi-fold. Bi-fold gates are the perfect choice for smaller properties as they make more efficient use of the available space.
Other, less common gate styles include vertical pivot opening systems (where the gate raises vertically, usually diagonally) and retractable gates which fold into themselves – which can be useful when space is limited.
You should also consider whether you want manual or automatic opening systems.
Durability and maintenance
Wooden gates require regular maintenance with sanding and treating to protect the wood against damage from the elements (wind, rain and snow). On the other hand, metal gates tend to stand up to normal wear and tear better – though they can be susceptible to rust, so will still need some looking after. Aluminum gates have a high durability factor and require minimal maintenance.
Purpose of your gate – security or aesthetics
Thinking about the purpose of your gate will also help you choose the right style. If you're looking to add security to your home, a sturdier gate will work best – possibly with robust locking mechanisms and perhaps security entry systems/cameras. On the other hand, if you're adding a gate purely from an aesthetic point of view, different, less rugged styles might be more apt.
Also, think about privacy. Slatted or pole gates offer a glimpse into your property, whereas filled styles bring far greater privacy, blocking the view to your home.