October 1, 2019
7 Awesome Home Cleaning Tips to Help Sell House Super Fast
Home Cleaning Tips For House
Once you put your house up for sale, the goal is to make it as appealing as possible to buyers. A cost-effective way to do this is to spruce up your home by cleaning it thoroughly.
Rather than filling your home will all sorts of decorations to capture someone's interest, it's best to leave it bare. This way, potential buyers won't get distracted and can easily picture themselves living in the house. To ensure your home is spotless, a cleaning service in Dubai rounded up the following tips to help your home become ready for sale.
Home Cleaning Tips
1. Get rid of clutter
The first task you need to do when staging a home is to banish all piled-up clutter. While your kid's drawing and personal photos may be treasures to you, potential buyers may not see them the same way. If you've already secured a new home before selling your current one, you should know how to pack your items before your move date.
Something that may ruin the buyer's positive outlook of your house should be out of sight. Bear in mind that if a home is too crowded with your personal items, buyers may assume that the property is too small for their possessions. Too much clutter can also pose a safety hazard, ruining your chances of making a sale.
Start by purging every room of your house, including the attic, basement, and garage. You can also sell or donate things that you no longer use but are still in good condition.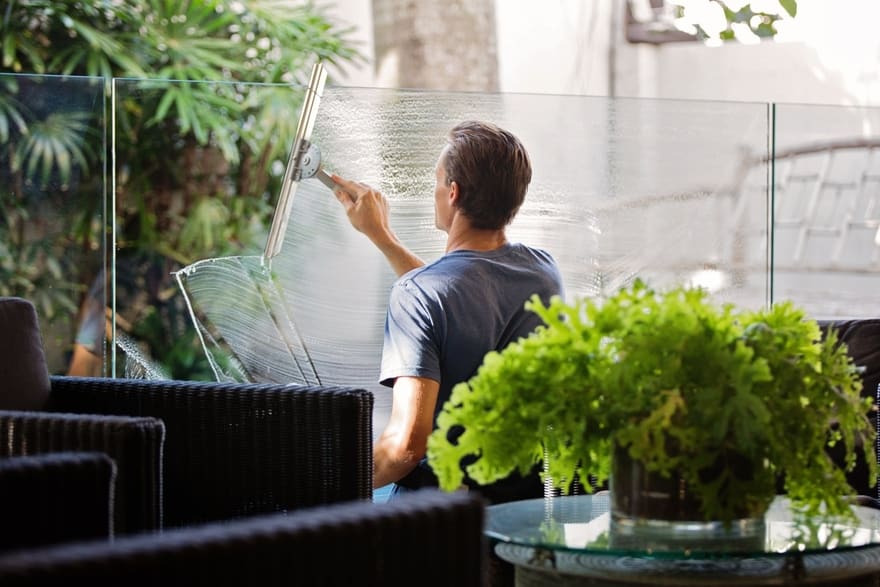 Sale
O-Cedar EasyWring Microfiber Spin Mop, Bucket Floor Cleaning System
Exclusive bucket design has built-in wringer that allows for hands-free wringing
Deep-cleaning microfiber removes and absorbs tough dirt and grime
High-quality foot pedal designed to activate spin wringing, allowing the level of moisture to be controlled
Features Splash Guard to keep splash and spray inside bucket when wringing.Do not expose to excessive sunlight
Compatible with the EasyWring Mop Refill
Ignoring unpleasant windows can drag down your home's curb appeal fast. Speed things up instead by using a cleaning solution of ½ gallon of warm water and 2-3 tablespoon of liquid laundry detergent. Hose down your windows, then use your cleaning solution to wipe them down with a dry cloth.
Windows are responsible for allowing natural light in which makes a space look bigger. Keep your windows clean so that every room of your house appears bright and airy.
3. Make your house smell nice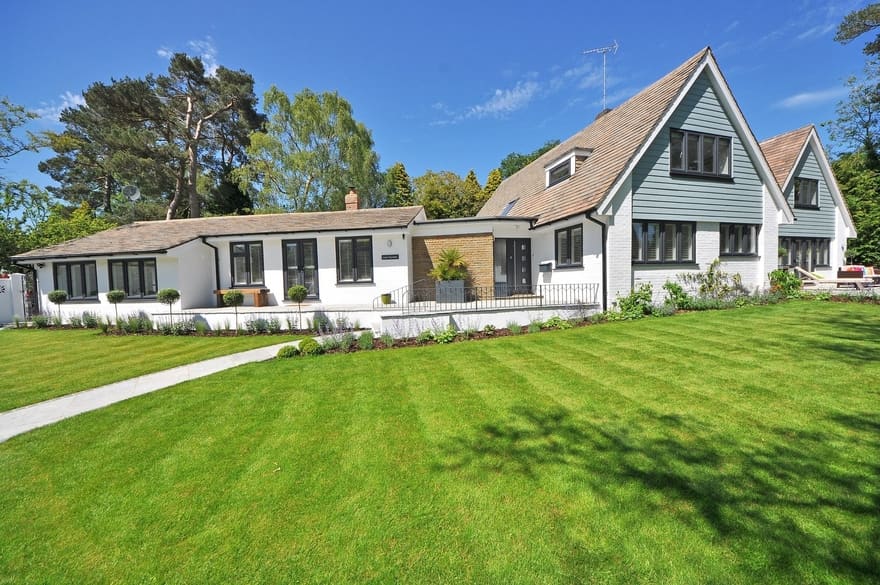 If you have a buyer with a sensitive nose, placing some fresh flowers on the table is a nice trick. However, the pleasant odor of flowers won't be enough to mask any underlying foul scent. Let your nose work and track down any smell that may distract your potential buyers.
For a nasty-smelling carpet, you can neutralize it by sprinkling a box of baking soda and vacuum it right after. You may also use baking soda to freshen the fridge, oven, and stovetops by scrubbing it out. For your garbage disposal, try to run a few citrus peels through for a fresh citrus scent.
4. Fight against mold and mildew
A moldy grout is the horror of every tiled surface. You can say goodbye to molds by mixing a solution of half liquid bleach and half water. Spray it on the affected surface and molds should vanish right away, including potential buyer's worries.
With all the illnesses that mold may cause, buyers are becoming more and more sensitive about their presence. When removing mold and mildew, make sure to use a non-streaking cleaning product, especially on shower doors and mirrors. Make it a routine to rinse the tub after bathing and use a squeegee on shower walls and handles after use to prevent water spots.
5. Scrub the shower
Most buyers will ask to see the bathroom, not necessarily to use it, but to check out what kind of shape it's in. Buyers look forward to a house where they'll be making little to no repairs or changes.
If the glass door in your shower is a bit dingy, don't spend a dime by replacing it. Instead, make use of one part muriatic acid and ten parts water solution to bring it back to life. Scrub it down good by using a fine steel wool pad together with your cleaning solution.
6. Do a clean sweep
Before every open house, do a sweep through each room to check for items that are out of place. Carry a box or a laundry basket with your so you can easily toss in any clutter. You either put these items away out of sight or return them directly to their rightful place.
You must do a clean sweep every day to prevent clutter from piling up. After all, it's easier to deal with small clutter than a jungle of it.
7. Don't forget carpet care
Most home buyers will prefer carpet over area rugs as they look more warm, inviting, and spacious. A carpet can also reduce oil levels and improve indoor air quality – as long as it's kept clean.
Your best bet is to arrange for professional carpet cleaning. But if you prefer to do it yourself, make sure you have the necessary equipment. Once you start vacuuming, start in the farthest corner of the carpet then work backwards toward the door to avoid leaving any footprints.
Is your house ready for its close-up?
Even if you have limited time in staging your home, the seven steps above will help ensure that your house is clean and clutter-free. Before you splurge and make unnecessary purchases to make your home look attractive to buyers, try to make it free from clutter and dirt first. As long as you can bring back your home's immaculate appearance, you may no longer have to spend a dime.
Lists of top 10 best selling home cleaning supplies
| # | Preview | Product | Rating | Price | |
| --- | --- | --- | --- | --- | --- |
| 1 | | O-Cedar EasyWring Microfiber Spin Mop, Bucket Floor Cleaning System | 33,466 Reviews | $29.97 | Buy on Amazon |
| 2 | | AmazonBasics Blue, White, and Yellow Microfiber Cleaning Cloth - Pack of 24 | 22,245 Reviews | $13.76 | Buy on Amazon |
| 3 | | Pledge Dust & Allergen Multi-Surface Disinfectant Cleaner Spray, Works on Leather, Granite, Wood,... | 3,131 Reviews | $13.44 | Buy on Amazon |
| 4 | | Holikme 2 Pack Dryer Vent Cleaner Kit Dryer Lint Brush Vent Trap Cleaner Long Flexible Refrigerator... | | $7.95 | Buy on Amazon |
| 5 | | Lysol Power, Toilet Bowl Cleaner, 48oz | | $3.47 | Buy on Amazon |
| 6 | | Affresh W10501250 Washing Machine Cleaner, 6 Tablets: Cleans Front Load and Top Load Washers,... | 46,030 Reviews | $11.99 | Buy on Amazon |
| 7 | | MR.SIGA Microfiber Cleaning Cloth, Pack of 24, Size:12.6" x 12.6" | 4,464 Reviews | $15.96 | Buy on Amazon |
| 8 | | Amazer Scrub Brush Comfort Grip & Flexible Stiff Bristles Heavy Duty for Bathroom Shower Sink Carpet... | 2,417 Reviews | $8.99 | Buy on Amazon |
| 9 | | Swiffer Dusters, Multi Surface Refills, Unscented Scent, 18 count | | $11.97 | Buy on Amazon |
| 10 | | Mrs. Meyer's Clean Day Multi-Surface Everyday Cleaner, Cruelty Free Formula, Lavender Scent, 16 oz-... | | $24.39 | Buy on Amazon |
YOUTUBE VIDEO # 7 EXPERT CLEANING TIPS YOU NEED TO BE USING!
AUTHOR BIO
Mohamed Samad is the Founder & CEO of Matic Services. He started the company in 2016 after a series of small start-ups within the home services sector. Prior to that, Mohamed was Vice President at Greenstone Equity Partners, where he spent 24 months building the UAE business from 2011-2013 with its founder.
Last update on 2020-09-22 from Amazon Product Advertising API