Ultimate Deep cleaning house checklists
Deep cleaning a house is fun and exciting. Although it could be time-consuming and difficult, it is necessary on many occasions. So, no matter whether you are selling a home or looking for home to clean it to the core you would require a step by step plan. Keep reading to find out a comprehensive guide on how to deep clean your house.
Part 1: The Appliances and Their Cleaning
Your Dishwasher: Your dishwasher is that one thing which perhaps gets dirty every day. Before running a cleaning cycle, you can use a paper towel to remove any loose bits of food which almost inevitably get stuck to the bottom of the dishwasher.
Your Coffee Machine: In case you have a coffee maker at home, make sure to give it a good clean while deep cleaning your house. First, empty the coffee filter and fill it with three cups of warm water along with three cups of white vinegar. Turn on the machine and allow the solution to sit for an hour before turning the machine back one. Then rinse the coffee maker under the clear tap.
Your Microwave: To begin cleaning your microwave first place a coffee pot filled with water and lemon slice. Then cook the pot for 2-3 minutes on high heat. Now, leave it for another 2-3 minutes. Now using a wipe clean off interior surface of your microwave.
Your Fridge: Throw out any old food you have and then empty the containers. Take out all removable shelves and drawers. You can now use a dishwasher liquid and wipe down the exterior and interior of your fridge.
Your Oven: First remove the racks and burners. Then soak them in a sink with warm water and dishwashing soap. Lastly, wash them with a sponge or rag. Remove any stains and build up food, once done, dust off bits of food on the bottom of the oven.
Part 2: Cleaning Bathroom
Shower and Tubs: If you have shower caddies then your remove them and wash them with soap and water. You can also scrub down shower heads by using a toothbrush. Use basic bathroom cleaning products to wipe down the side of the tub. Remove dirt, soap, and shampoo residue.
Toilet: First give your toilet a necessary cleaning. You can apply some toilet cleaner into the bowl, and by using a toilet brush, you can swish it around. Remove any stains from the side of the toilet bowl. It is strongly recommended to use toilet cleaning gloves when cleaning the toilet.
Sinks and Countertops: The sinks and countertops in a bathroom are always prone to dirt. You can easily remove items from the bathroom counter and use bathroom spray to clean the sink.
Part 3: Remove Dust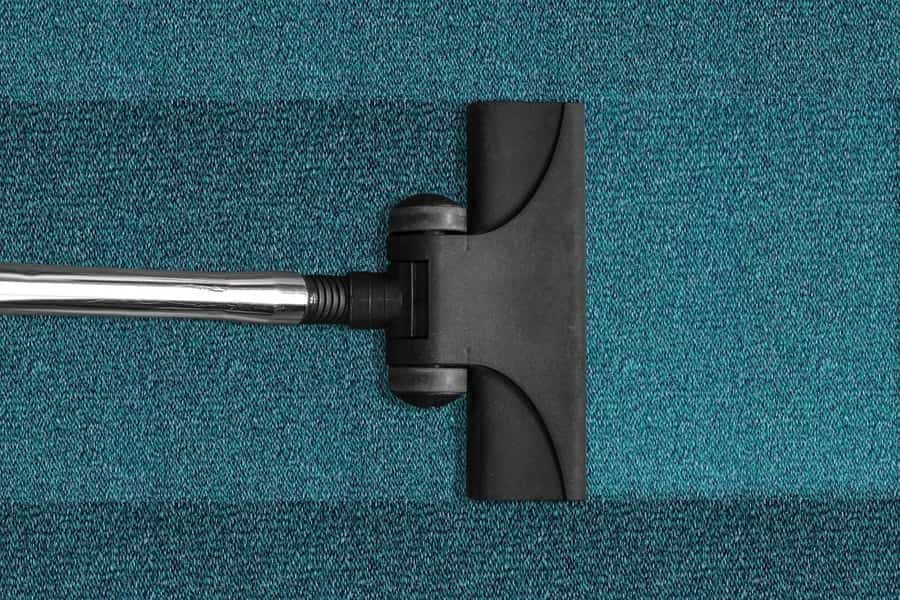 Light and Fans: First thing first removes the dust from light and fans. We often overlook the light fixture and fans in our day-to-day cleaning. You can use a damp microfiber cloth or a rage to wipe dirt from ceiling fans and light s.
Furniture: Moving to your furniture, first sweep and clear the dust from the back of the chair and sofas. You can use a vacuum cleaner to remove the dust.
Rugs: First lay a sheet over your floor and then place your run face down on it. Then using your vacuum cleans over the rug, flip and the rug and continues the process.
Mattresses: Many people don't know this, but mattresses also collect dust. Run over your vacuum cleaner over your mattress and remove the dust/debris.
Part 4: Floors, Walls, and Windows
Windows: Start with your window frames and perform a deep clean. Use detachable nozzle of vacuum cleaner to remove the dirt, especially from the cracks, and then clean the window inside and outside.
Wipe down your walls: Using warm water and dish washing detergent clean the walls.
Floors: Lastly remove dirt and debris from the floor using a vacuum and then finally mob the floor.
The Last Line: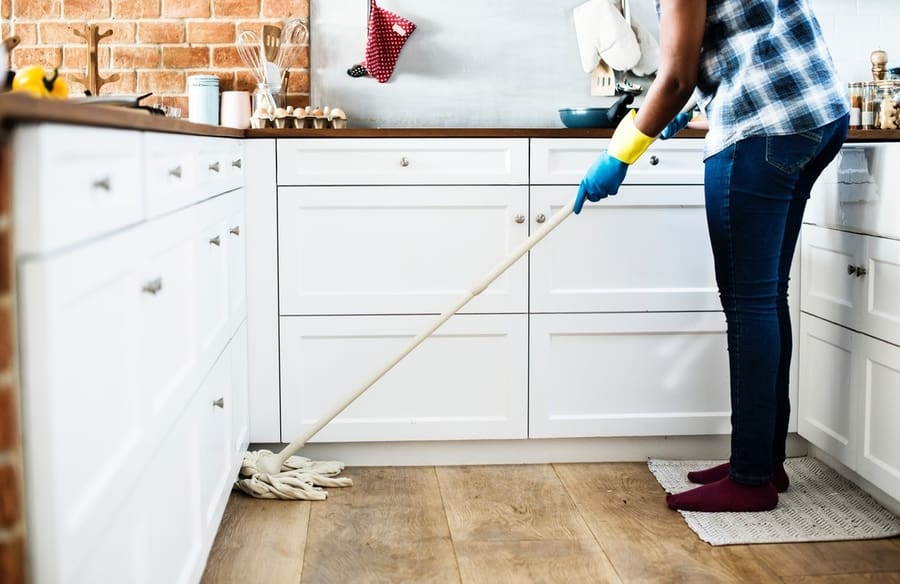 Use these daily tips to give a deep clean to your house. Make sure to follow the step-by-step process to keep your home clean, tidy, and pleasant smelling all day long.  If needed always feel free to hire home cleaning services. There is something called pressure washing also, read here about pressure cleaning house.
 YouTube video on deep cleaning house Tips