Fix your wall holes with simple drywall crack repair tips.
Get rid of small dings and dents, drywall crack on your dry wall fast and easy.
How To Repair Dry Wall?
Scrape away loose debris.
Then apply light weight Spackle over that hole on wall and wait till it completely dry.
Add more Spackle as needed to completely fill the hole. Obviously you never want to leave some hole right? So just fill all hole accordingly. Its very easy!
Then sand smooth with any sanding material or sanders.
If its popped nail head you need to remove and fix from dry wall, drive in a dry wall screw about 1-1/2 inches above or below to hold the dry wall.
Then drive in the popped nail, use Spackle then sane it as mentioned above!
If its hole from door knob, it can be quickly fixed using any patch kit which ranges from $9 to $25. They are also called wall repair kit.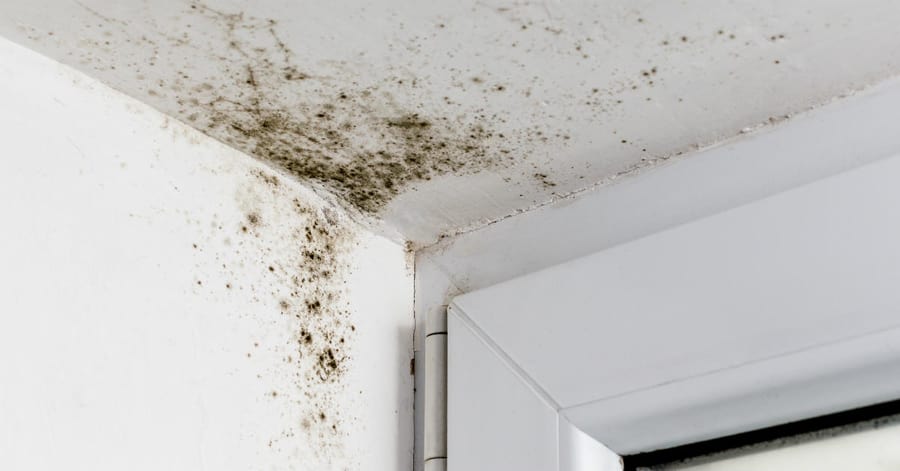 How to use wall repair kit to Repair Dry Wall?
1. Stick mesh over the hole.
2. Use drywall knife to cover with lightweight joint compound in crisscross or up/down patter. [drywall knife is basically made of plastic used as plaster. See image below of drywall knife]
3. Always feather the edges so compound blends with wall.
4. Let it dry.
5. Add second round of compound if first layer was not enough.
What is California patch?
Fixing 6 inches or less dry wall holes is called California patch.
Cut any new piece of drywall, about 2 inches bigger than the hole on your will.
Score the back about an inch from each side.
Snap off the loose gypsum leaving paper for backing.
Hold it over the hole and mark around the gypsum using pen or pencil.
Cut out the area with drywall saw.
Apply joint compound to the back of the paper.
Press into place and cover with a 1 or 2 coats of joint compound.

For larger holes cut dry wall piece little bigger than the hole to cover hole completely!
Hold the patch over the hole, trace it, and cut along the lines.
Hold small furring strips inside the hole on two sides.
Then secure with screws using drill machine.
After that set the dry wall patch in the space and secure it to the furring strips.
Apply joint tape and compound.
Got a dinged up corner?
Cut the damaged corner bead with hacksaw and use knife to cut dry wall.
Remove the damaged piece, then cut new corner bead to fit.
Secure the piece then apply joint compound to all corner.
Finish this repair with light sanding, paint, primer to make look great!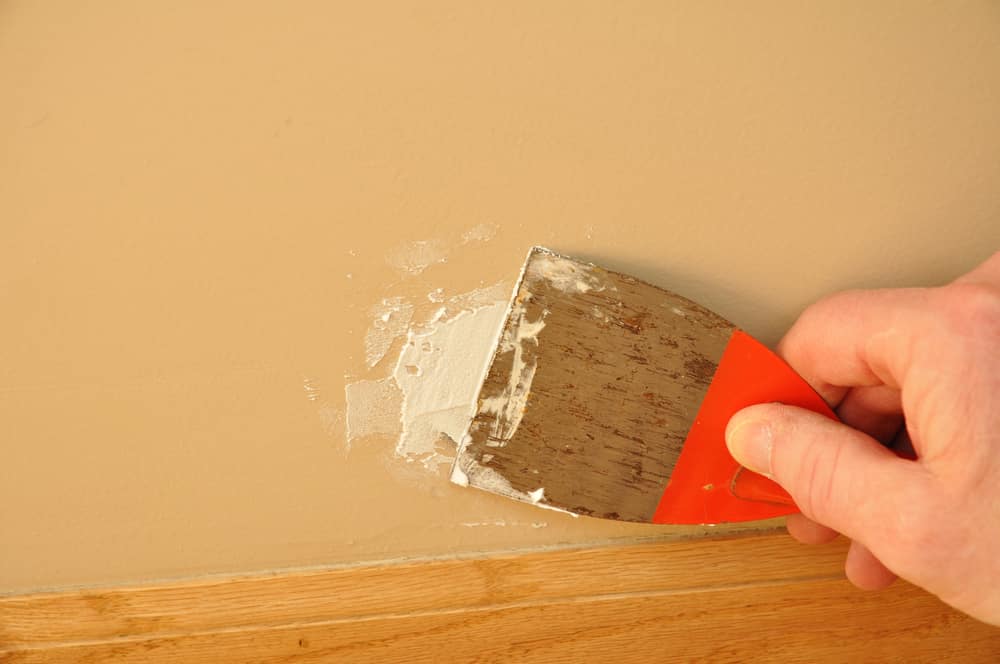 If you are repairing textured wall, lightly sand the repair place to blend with the surface.
Then mix 4 parts joint compound to 1 part water
Dip stiff brush to the mix, lick it on to the wall in a forward motion.
Another option is Homax wall texture spray.
Shake the can of Homax wall texture spray, adjust nozzle. Spray in a circular motion about 6-18 inches from the wall.
You will see some texture or bubble.
To smoothen this, lightly flatten with any drywall knife for knockdown finish.
With these few simple steps, you broken drywall will look like new.
Hope you will enjoy reading this informative article on How To Repair Dry Wall and make use of it. This is an awesome DIY tips for How To Repair Dry Wall, which can be done by pros and newbies without any hassle.
Viral YouTube Drywall Repair Videos
Spackle for walls
Red Devil 0542 ONETIME Lightweight Spackling, 1/2 Pint, White, 8 Ounce
INTERIOR & EXTERIOR USE: Can be used anywhere around the home
SPREADS EASILY: Apply with any putty knife for a professional looking finish
WON'T SHRINK OR CRACK: Requires only 1 application to create a permanent, long lasting repair
NO SANDING REQUIRED: Simply smooth the repair flush with the wall and you are done
PAINTABLE IN MINUTES: Dries fast and saves time
Sale
Drywall Knife | Putty Knife
Sale
Sale
Sale
Warner Tool 90127: Progrip 1-1/2" Full Flex Putty Knife Hand Tools
Full Flex blade that works great with lightweight spackles and compounds
Full Flex blades have been hollow-ground thinner for maximum flexibility
Comfortable soft grip ergonomic handle for extended usage periods
Full tang blade to prevent blade breakage and Safe to use with chemical solvents
Limited lifetime warranty
7 PCS Drywall Tools,Putty Knife,Paint Scraper Tool With Storage Bag,Stainless Steel Putty Knife Set,Drywall Scraper Spackle Taping Knife For Spreading Drywall Spackle Mud, Taping,Repairing wall
【Scraper Tool Putty Knife Set】7PCS Putty Knife Set in one pack; the sizes are 1" , 1.5" , 2" , 2.5" , 3" , 4", 5",Different scrapers can help you meet your work needs and a storage bag with a finishing scraper tool. It is a perfect tool set solution. It can not only keep the tools clean, but also easy to carry.
【Putty Knife Material & Durable Handle】These putty knives are made of quality premium stainless steel, for flexible, durable, and smooth. The paint scraper is made of mirror-polished material, for anti-rust and easy cleanup.The handles are made of good quality PP&TPR plastic, which is comfortable and durable handles for maximum grip; each handle has a hole, easy to hang and store when not use it.
【Portable Drywall Spackle Scraper Knife With Storage Bag】The drywall knife comes with a convenient foldable storage bag made by nylon oxford cloth, easy to tidy them up and carry your tools. With 2 hang holes, easy to hang up on your tool holder, make your work more efficient
【Multifunctional Spackle Knife Painters Tool 】This putty knife can be used for putty, wallpaper, applique, backing, repair, paint, plaster, and other processing tools, remove loose wall putty, paint, can be used to repair all kinds of dents, cracks, holes, suitable for any work project
【Drywall Tools Fathers Day Gifts For Husbands】The hole design on the scraper handle can be easily stored on nails or nail plates. We will be having a large tool roll up bag, it put putty knives out of the reach of children will help protect our children's safety. What You Get is 7 packs putty knife scraper+Storage Bag; QEES high quality drywall putty knife make your job easier
Homax wall texture
Sale
Sale
Homax Roll On Paint Additive, Sand Texture, 6 oz
Texture and paint in one easy step
Fine aggregate creates subtle stand finish
Great for hiding imperfections or damaged areas in drywall
Hide nail holes, rips, dents, dings, etc
Mixes with one gallon of paint
Homax Roll On Wall Texture White, Smooth Finish, 2 gal
Ready to use, roll-on smooth wall and ceiling decorative finish
Use with different applicators to create a variety of unique texture patterns
Hides surface imperfections on interior walls and ceilings
Low odor, paintable, whistle
2 gallon tub will cover up to 150 square feet
Homax 4050-06 Texture Spray 10 Oz
"EASY TOUICH" SPRAY TEXTURE
25-50 sq. ft. coverage
10 oz. aerosol can
Patch & match existing wall splatter texture
3 colored straws with each can are used to create different spray patterns
Last update on 2023-11-28 from Amazon Product Advertising API