Custom Railings On Stairs, Porch, Deck
Improve Home Value With Railings :Custom stair railings are one of the great upgrades you can do to your home while while dramatically improving it's value and aesthetic appeal. For a very reasonable price you can improve your home's value, add to the beauty of your home, and get more compliments from your neighbors.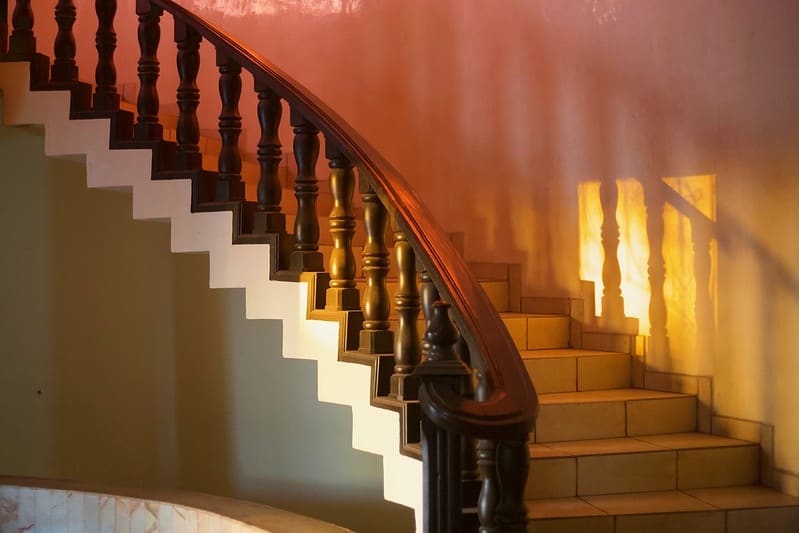 These railings can be for stairs, hallways or even outdoors and they can be designed unique to your taste and designs. I'm a mobile welder in Denver and I do custom stair railings in Denver. I've designed and built many railings for homes that helped improve it's value. 
In my time being a welder, I've seen different shapes, styles, designs and materials used for custom railings. I've worked with enough and can confidently say that building new custom railings in your home almost always improves its value. 
These custom railings are so often worth it, let me tell you why:
Improve Home Value With Railings –

Some realtors work directly with a construction professional to help install custom stair railings so that they can improve the home's value and sell it for more money. 
If the home's stairs need some work already and the owner plans to sell then it makes a lot of sense to go a step further and get a custom stair railing job done. These railings will likely improve the home's value. For the price that is paid in getting the job done, the home value will most likely increase even more. 
Custom stair railings can be easier to clean-
These stair railings can be made of different materials, but some are much easier to clean compared to others. I do custom metal stair railings and these are much easier to clean than wood, and they don't need to be painted. 
This added benefit to your stair railings is all the more worth it. You will have to clean your custom home stair railings less and it will be quicker. 
Add stability to your home with custom stair railings-
These custom stair railings can improve the stability of your stairs and walkways. In addition, they can also improve living conditions for those who might use them often and the elderly. 
Having this stability and added durability can give you peace of mind knowing that you and your family can use the stairs and depend on the railings to hold up for many years to come. This is can be a big value adder. 
Improve the aesthetic appeal of your house with custom railings-
If done right, these railings can be absolutely beautiful. This will help you feel comfortable in your home and able to appreciate your surrounding beauty. These railings not only will make you feel good, but they will be incredibly pleasant to look at as well. 
You and your family love them, but you will likely also get compliments from the neighbors and your friends on your custom stair railings. The look and feel of custom railings add tremendous value to your home.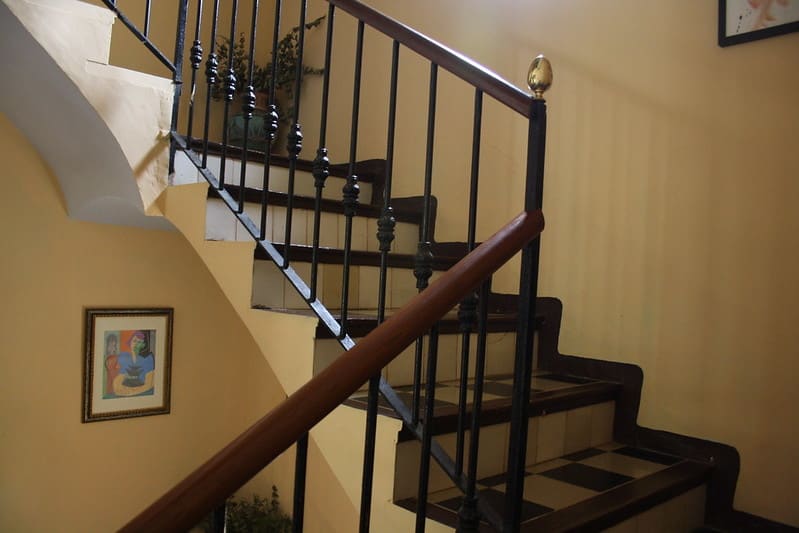 The Usual Process:
When getting custom stair railings you can contact a local contractor or a business who specializes in custom railings installation. This is something that some companies specialize in, but others may also have plenty of experience. 
Some mobile welders might be a good choice, but be sure to check out their previous work. You should also get with someone who knows how to help you design them. 
Once you've found someone who has done custom railings before and you like the look of their work, you should give them a call for a quote. It depends on what you are looking to build, but prices for custom stair railings can vary.
You should have some ideas in mind of what you are looking to build, but if you don't you can always check out some custom railing designs and find one that is best for you. Once you are set there, your contractor should be able to help you plan it all out and get you a quote. Then you are ready to get started!
Conclusion:
There has been an upward trend in homeowners getting custom railings for their home. It's no surprise because as we've seen here, these railings can add tremendous value to a home. 
Custom stair railings are very beneficial and in my experience, homeowners I've worked with have been very pleased with their new railings. If you're still interested in getting custom stair railings, you should contact a local mobile welder near you. Getting these custom stair railings installed in your home could mean a big increase in your home's value. 
Author BIO:
Alexander Houtchens is a welder in Denver, CO. He has done many custom railings jobs and always recommends a trusted professional to help you complete your railings jobs. He is passionate about his work and takes pride in every job. You can see more about his work at affiliationwelding.com.