Complete These Home Repair And Renovations Before Decorating Your House
Home Repairs And Renovations: Do you go all out for Halloween or Christmas? Is Hanukkah candles and luxurious ribbons your idea of festive? Before you break out the flags, Easter eggs, horns of plenty, and holiday tableware, there are a few things you may want to make sure are in top shape first.
Home Repairs And Renovations
Plumbing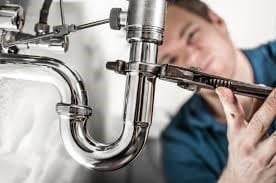 With family and friends coming by for the holidays, you will want your plumbing to be in good working order. With extra people in the home, your pipes will get a workout. With proper maintenance, you may avoid costly emergency repairs. Your guests will appreciate a shower with soft water. Many things make keeping your plumbing up-to-date beneficial.
HVAC
During the summer months, you want to know your AC unit is going to work for the entire season. One way to improve your chances is with air conditioning maintenance services. Cleaning out an central AC is essential for healthy air flow in your home, but the process can kick up a lot of dust in the process. If you've already brought in your new furniture, it would be best to cover these up with furniture covers to protect them, and you should be prepared to clean out the carpets as well afterward. Thankfully, once a deep cleaning has been done on your system, future cleanings should be a lot easier and a lot less dusty.
Electrical
When you decorate(Home Repairs And Renovations), lights or electrical components are going to be a part of it. To prevent the dangers of electrical fires, a thorough checkup is important. HGTV says maintenance upgrades can net the homeowner between 71 and 96 percent returns if they ever sell the home. On top of that, however, electrical upgrades can often involve pulling out parts of the wall and replacing them, much like with HVAC repairs and plumbing care. If you're planning to decorate your new home, you'll want to get these messier steps out of the way before you haul in the fine furniture and paintings.
Painting
When you plan to gussy up the walls ahead of overnight company, then doing this task before you decorate is an easy decision. No one wants to decorate just to undo it to paint and do the same thing again. To make the process efficient, scheduling painting for a month or two ahead of the celebration gives you plenty of time if there are any delays.
With a new color scheme, you can turn your home into a winter paradise or make it dark and spooky for Halloween.
Interior design goes back to the 17th century. People want to wow others who stop by their house. By taking care of the general maintenance and upkeep before you decorate, you can minimize problems that may prematurely require the removal of part or all your hard work. By arranging your maintenance schedule to perform repairs before big celebrations, you can save yourself money and a lot of hassle. There will be no ovens on the fritz or drains that will not go down. So, you can focus on the important tasks like choosing which buckeye recipe to make or whose apple pie is the most delicious.