June 25, 2019
Home Decoration DIY on less Budget | Home decoration ideas for First Home
Smart Tips on Home Decoration Ideas On A Budget
You may be tempted to take out loans and run up credit card bills so you can buy furniture and decor for your first home. Don't.
First, it's not a good financial decision, especially when you've likely just assumed a significant amount of debt to purchase your house. Second, it's not necessary. You can decorate your first home beautifully on a budget — and you can do it without shopping exclusively at the local thrift shop.
Here are some practical tips to guide your efforts. (Realtors and interested buyers may find these tips helpful, as well.)
1. Decorate your home in stages.
There's no rule that says your entire home should look like a House Beautiful spread overnight. Yes, it would be nice if every room in your home was dressed and ready for an epic housewarming party. Regardless, decorating and furnishing an entire house can be expensive, so it's just not possible for most people.
Instead of tackling your whole house at once, focus on the rooms where you and your guests will spend the most time. Those are usually non-sleeping areas where you eat and gather to watch television or chat. Knowing which rooms you'll utilize most often will help prioritize your decorating schedule.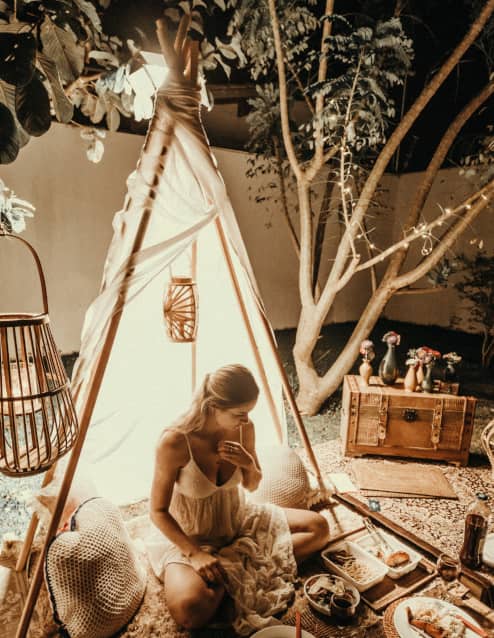 2. Be selective with secondhand pieces.
As soon as word spreads that you're buying a home, everyone from your grandmother to your next-door neighbor's co-worker will probably offer you "gently used" furniture. While there's nothing wrong with secondhand decor, you should be a little selective when accepting pieces.
First, determine if it's in good condition:
Does it function as intended?
Is it stained, ripped, or showing significant wear and tear?
Does it smell musty?
If the piece still has function, decide if you have a place for it. Don't accept it assuming that you'll eventually find the right spot for it. If nothing comes to mind immediately, take a pass.
Next, look at the piece critically and decide if you can make it match the design aesthetic you've envisioned for your home. Will a coat of paint help? What if you change the knobs or hardware? Can you transform it so it looks less 1975 and more 2019? Who knows? Maybe you'll luck into a beautiful heirloom piece that becomes a treasured family hand-me-down.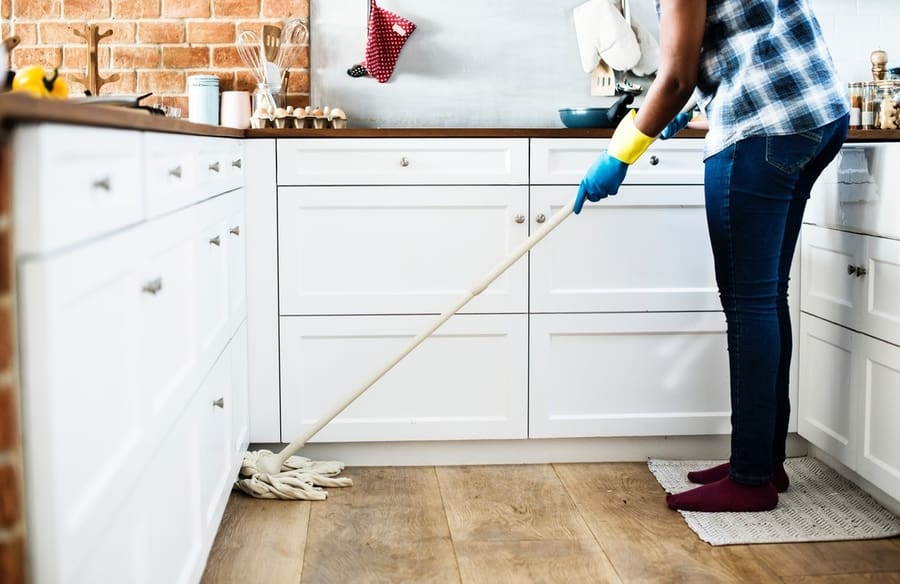 3. Find gems online.
Craigslist and Facebook Marketplace are great resources to discover secondhand furniture, home accents and artwork. Homeowners who are moving or redecorating will often sell items at low prices. Many are open to a little haggling, especially if you respond promptly to retrieve the item. Some words of caution: When arriving for pickup, make sure the item is exactly as described. If it doesn't look like what you expected, see if you can negotiate a lower price or just walk away from the deal. While most online transactions go smoothly, it's always good to meet the seller in a public place and avoid going to the transaction alone.
Estate sales or garage sales are other options for finding good-quality furniture and decor at affordable prices. You can locate these types of sales advertised in newspapers or in online community groups. Just be sure to arrive early for the best selection and bring cash, as most won't accept plastic.
4. Painting, paint, paint.
A coat of paint is a great way to transform your first home. Painting is relatively inexpensive, and it's a job most homeowners feel comfortable taking on themselves. If you don't have funds for ample artwork and decor, the right paint color on the walls can improve a room without much else in the way of adornment. Consider painting an accent wall or using a faux painting technique that will allow a room's walls to serve as a piece of art.
5. Use color to your advantage.
Your living room suite probably won't come as a perfectly matched set. In all likelihood, you'll buy pieces a la carte so you can take advantage of sales and Craigslist gems (see No. 3). Plus, you don't want your house to look like a furniture showroom — it should reflect your style. Unify your eclectic furniture and artwork using a common color as a "theme." For example, painting that flea market coffee table to match an accent color in your sofa's upholstery may tie the space together perfectly.
6. Splurge where it matters.
Dedicate some funds to pieces that affect your comfort and hygiene. It may look clean, but it's probably difficult to determine the exact condition of that secondhand mattress. Plus, your mattress should be comfortable and supportive for your body. After all, a good night's rest is vital to your productivity. You may also want to invest in a comfortable sofa or chair for your living room, especially if you'll spend a lot of time watching television or playing video games.
7. Layer lighting to create ambiance.
Lighting is a resourceful way to decorate your home without spending a lot of money. Well-designed rooms have three lighting layers: overall, task and accent.
Overall lighting is the main lighting source for your room. It may come from recessed lights, a chandelier, a light on a ceiling fan or another source.
Task lighting is just what it sounds like — designed to enhance a specific task. A pendant light over the stove, sconces next to a bathroom mirror, or a lamp in a reading nook are good examples.
Accent lighting softens and adds interest to a room. It can come as in-cabinet lighting, cove lighting or small, strategically placed lamps.
The combined effect is aesthetically pleasing and adds cohesion. Fortunately, light fixtures, fans and lamps are usually quite affordable, especially if you take advantage of sales and coupons from big-box retailers.
Incorporate rugs into your design. Accent and area rugs add color, style and softness to just about any room. Plus, they feel great underfoot, especially if you have tiled or wooden floors. Look for deals on rugs at discount stores or resale shops. If you're willing to accept a less-than-perfect rug, you might even luck into a fantastic buy at stores that sell seconds and/or slightly damaged goods.
You don't have to break the bank to decorate your new home. By thinking creatively and looking for out-of-the-box solutions, your home will quickly be a space you love to show off to friends and family members.
Author bio: Shelley Alexanian is spokesperson for Alexanian, one of Canada's most successful and versatile full-service flooring and window covering businesses. With several years of industry experience, Shelley is skilled at creating beautiful designs under a variety of budgets — she believes design is at the heart of everything.