Ontario's real estate market seemingly connects with two dots that interchangeably affect each other and the real estate trends. These constant fixtures, first being the exponential increase in the cost of homes and second the illusion of the Ontario housing 'bubble', as one may call it.
So whether it's condos for sale in Oakville or bungalows for sale in Brampton that you're looking for, the curiosity to understand this bubble and its impact on the Ontario housing market remains at large. However, this blog explains the know-how in detail, so you can better understand the housing market mechanics and make a smart investment.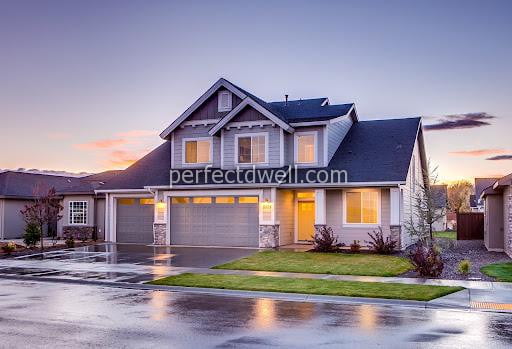 Understanding the Ontario House Market Bubble
When property prices increase rapidly and unacceptably, a housing bubble occurs. The market regards the single-digit price hike as sustainable and healthy growth. Good market conditions allow homeowners to build up equity over time, enable sellers to profit from the resale and allow buyers to still afford to enter the market.
Economic variables like economic boom and favourable interest rates typically explain this price increase.
Alternatively, non-organic growth may lead to a housing bubble. For instance, if speculators were saturating the market with purchases of homes to profit handsomely from the price growth that was occurring quickly. A housing bubble may "burst" due to this enormous influx of listings, stagnant demand, and falling prices.
What Happens if the Bubble Bursts?
For sellers, a housing bubble represents the greatest danger. People who buy during the bubble may then be obliged to sell their homes and lose money on the resale of their homes. Such people may have to go into the red with no assets to show, especially considering that they purchased the house for a price higher than they could recover.
The value of properties rises during a housing bubble. Chances are, during a housing market bubble, buyers pay a lot more than the home was worth. Price drops occur once a bubble collapses.
The direct effects of the housing bubble burst are unlikely to be seen by homeowners with no intention of selling their homes.
Housing Trends In Ontario and The Possibility of Downfall
Balance is the key to housing market stability. Typically, this equilibrium results from the market's demand and supply of available houses. In Ontario, past years have taken their toll on housing trends, culminating in regression. There is a lack of new houses and construction of condominiums in the area, thus lesser housing availability. So, if you're looking for the ideal home, specific availability, such as condos for sale in Oakville, can be a bright place to start.
Looking at the bigger picture, Ontario has suffered a substantial lack of fresh listing supply for a long time. It has continued to pressure the market, driving up city prices and, to some extent, spilling over into neighbouring markets.
This problem may be significant to Ontario, but it certainly isn't limited to it, considering the supply of new residential buildings in Canada has also decreased significantly. Higher construction costs, supply chain interruptions, lower demand, and higher mortgage costs keep the Developers from bringing new construction projects into the market.
How to Identify the Perfect Housing Market Conditions
Regularly selling and buying homes is an ideal real estate trend in any neighbourhood. Furthermore, new houses and properties are added as new listings and replaced after three months.
It highlights that properties in the neighbourhood have a high resale value and that living circumstances are favourable.
The Silver Lining in Ontario's Housing Market
Various market conditions, government incentives, and changing buyer expectations are all likely to contribute to a shift in the Ontario real estate market this year.
The increase of the Canadian Mortgage and Housing Corporation's First-Time Home Buyer Incentive will boost demand by making more purchasers eligible for this incentive.
The change effectively raises the CMHC program's property price maximum from about C$500,000 to C$700,000. Furthermore, the CMHC has simplified the qualifying requirements for insured mortgages, potentially allowing persons with lower credit scores of 600 or higher to qualify for loans. These reforms have the potential to empower more buyers in the Ontario market.
What to Expect from the Ontario Housing Market in the Coming Months?
On the other hand, as expected, the interest rates will keep rising during the remaining quarter of 2022 to the start of 2023, which may lead to fewer buyers on the market as budgets tighten and mortgages become more expensive to borrow.
As demand declines, the Ontario housing market may become more of a buyer's market, but inventory will probably remain low till the end of the year. It's unlikely that Ontario will experience a significant reduction in supply or an abrupt and widespread decline in property values, given that over a million new immigrants will move to Canada over the next few years, and Ontario has consistently been one of the most popular provinces for new arrivals to the country.
Bottom Line
Even though Ontario's housing market is still progressing towards stability, the area's viable housing options make it a great place to live and invest in. If you intend to buy a property in Ontario, you should consider exploring condos for sale in Oakville and bungalows for sale in Hamilton.