Consider the Lifespan of Your Mattress for Replacement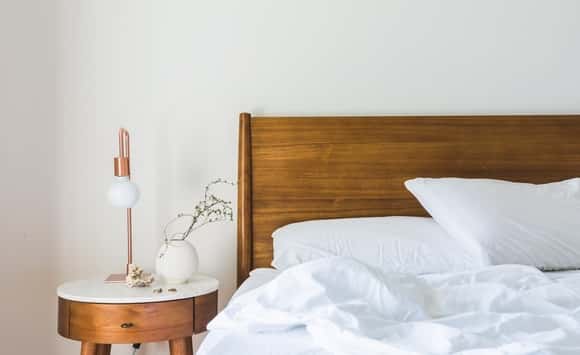 Even if your mattress is under the warranty period, there may be still some issues in it that will ask for a replacement. Almost every warranty will cover issues like deformed shapes, groves on it and others so long as you use the mattress on a proper bed with a proper support system.
You must also treat your mattress well to retain of not enhance its lifespan. The ways to care for your mattress are:
You must keep it clean
Vacuum it well and regularly
Do not let stains of kid and per urine or sweat to stay
Since it is not a trampoline, make sure that kids do not jump on it no matter how much fun it is
At times your mattress may also require rotating
Prevent it from dipping making sure it has a better support in the center especially if it is a large mattress.
Even after the best care, your mattress may need replacement depending on its lifespan and current condition.
About the lifespan
Typically, when it comes to mattresses, there is no definite lifespan of it even though many people retain their old mattresses that have long past its shelf life. Since an old mattress and pain issues go hand in hand, it is important that you know about the lifespan.
Though mattresses can last for ten years with proper care and support, most mattress manufacturers recommend replacing it after eight years.
It is better to change your mattress after every five to seven years if you are 40 or older because as you age your body will not be able to tolerate much pressure when you sleep.
However, you can prolong the life of the mattress as well as improve your night's sleep with these tips:
Rotate the mattress after every two months depending on its type. If it is a single side mattress, make sure you rotate it by 180° and for a double-sided mattress, flip it over to make the underside now the top.
If it is an innerspring mattress, make sure that you use it for sleeping only because jumping on it will weaken the springs and may even break from inside and cause injuries.
Make sure that the bed frame is strong so that the center support does not sag over time and due to the pressure and weight of the mattress.
Remember the life span of a mattress typically depends on the type of materials used to construct it. Few may have coil springs, flame retardants, and memory foam and may be more durable than the others.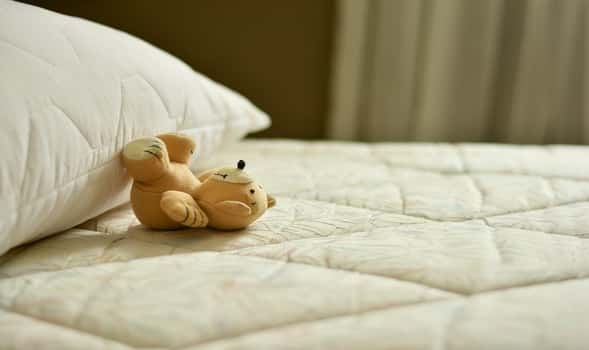 The life spans of different types of mattresses are:
Memory foam mattress may last for a decade if you rotate it every few months and maintain it well
Innerspring or hybrid innerspring mattress can last for five to seven years
Waterbed mattress can last for five to seven years as it will wear out constantly and
Hybrid mattress combined with latex or memory foam can last for ten to fifteen years if maintained properly.
The sleeping pad is droopy
In the event that there's a scratch in your sleeping pad in the state of your body that is a flag that you're bedding is excessively worn. Listing can happen with practically any bedding material (beside waterbeds) and can be seen under your rest region, at the edges, or both. In the event that your bedding has sprung, they can separate and hang.
Your spine isn't adjusted when you rest
Regardless of how old (or new) your bedding, on the off chance that it doesn't offer appropriate help and arrangement, you won't get ideal rest. For back or stomach sleepers, your spine ought normal S-bend to be clear when you're lying on your bedding. On the off chance that it's straightened or misrepresented, the bedding isn't adjusting your spine appropriately.
For side sleepers, your spine ought to be straight from neck to base in the event that you have appropriate help. A measuring stick or level can affirm sufficient arrangement. A decent cushion may address minor issues, yet in the event that you can slide a turn in the hole among body and sleeping pad, it's a warning that you may require an alternate bedding.
You wake hardened and sore

Poor rest can add to perpetual back torment. On the off chance that you wake up solid and sore consistently, your sleeping pad could be a piece of the issue. On the off chance that your back torment is more regrettable when you wake yet dies down when you stretch and move around, that is an indication that the sleeping pad is causing or adding to your agony.
Therefore, read the full review guide before you buy a mattress to know about its lifespan.
A word of caution: Keep pets away from all mattresses, as claws can easily pop holes, this is true for all types pets including our lovely world famous dogs and cats.
Types of Mattresses according to size and their measurements
Queen Mattress – 60 inches wide and 80 inches long
King Size Mattress – 76 inches wide by approximately 80 inches long – about 16 inches wider than a queen.
Twin Mattress – smallest of all | approximately 38 inches wide by 75 inches long.
Full Size Mattress – approximately 53 inches wide by 75 inches long
California King Size Mattress –measuring 72 inches wide by 84 inches long.
What are the best time to buy mattress?
According to a study, buy mattresses, furniture and home products when home sales are extremely slow. In these situation when home are not selling quick, market tends to be super slow hence encourages sellers to lower price on many home related products.
And that is true for mattresses! It is found that spring, summer are best season to sell homes. So do not buy mattresses during these time. Hence the recommendation is to buy mattresses during winter – especially end of January and February months.
Mattress Buying Guide
Mattress buying is no easy job, especially when there are thousands of brands to choose from. SO quickest and best ways to figure out which mattress to purchase is by narrowing down your requirements and situations.
The best of the best innerspring style mattresses we tested have 600 to 1,000 coils. Layer of gel-infused foam definitely provide a cooling effect, making sleeping experience pleasant. Extra Lumbar Support Helps Back Sleepers for sure. But when you go to buy mattress, use it to feel it, also check out return policy, find out delivery options, learn warranty on the mattress you liked, figure out box spring is needed or not. Our experience shows box springs are not mandatory.
1. Which size you need
Question to ask yourself would be for how many people.
2. Types of mattress you need
Foam type mattress
Innerspring mattress
Air Mattress which are adjustable
Best Mattresses in the market – Price Compared & Reviewed
Best Mattress protector from Amazon
Sale
SafeRest Queen Size Premium Hypoallergenic Waterproof Mattress Protector - Vinyl Free
Protects Against Dust Mites, Fluids, Urine, Perspiration, Allergens And Bacteria (10-Year )
Hypoallergenic Cotton Terry Surface With Membrane Back Coating (Waterproof, Noiseless and Breathable)
Great For Those With Kids, Pets, Allergies, Asthma, Eczema Or Incontinence (OEKO-TEX Certified SHO025 151792 TEST)
Will Not Change The Feel of Your Mattress (Registered With The FDA As A Class 1 Medical Device)
Fitted Sheet Style Design - Queen Size Mattress Protector 60" x 80" - Fits up to 18" deep
Sale
Utopia Bedding Quilted Fitted Mattress Pad (Queen) - Mattress Cover Stretches up to 16 Inches Deep - Mattress Topper
The super soft quilt with fiberfill has additional loft that provides extra comfortable sleep and protection; vinyl back and elastic all around secures the pad into position
Quilted mattress pad cover is durable and long lasting and is significant for keeping your mattress free of stains
Queen size dimensions measure 60 inches by 80 inches; knitted skirt stretches to fit up to 16 inch deep mattress
This mattress pad is a perfect choice if you're considering a comfortable, soft, breathable and high quality mattress pad; however, it is not waterproof
The cover is machine washable and you can tumble dry on low; do not use bleach
Utopia Bedding Zippered Mattress Encasement - Waterproof Mattress Protector (Twin)
Fits twin size mattress perfectly with dimensions 38 inches by 75 inches; 13 inches deep pocket
Stretchable knitted polyester fabric fits the mattress easily and gives a comfortable feel while you sleep
Zippered cover with zip guard secures the mattress from 360 degrees; it protects the mattress from bedbugs, dust mites
PVC waterproof TPU backing on all sides resist any leakage into the mattress
Machine washable; tumble dry for easy maintenance
Sale
LINENSPA Zippered Encasement Waterproof, Dust Mite Proof, Bed Bug Proof, Hypoallergenic Breathable Mattress Protector - Queen Size
Thin, quiet waterproof barrier protects all six sides of the mattress from fluids and spills - vinyl free materials are safe for kids.
Machine washable encasement has a zippered closure for a comfortable secure fit on mattresses up to 12" deep
Fully encases your mattress with a smooth, lightweight fabric to form a reliable barrier against bed bugs, dust mites and allergens
Soft, breathable fabric creates a cooler, more comfortable sleep surface - no crinkling sound or plastic feel
Queen size mattress protector measures 60" x 80"; 10-year warranty
Last update on 2019-05-08 at 14:13 from Amazon Product Advertising API