Rental Agent Worries, Marketing, Regulations And Profits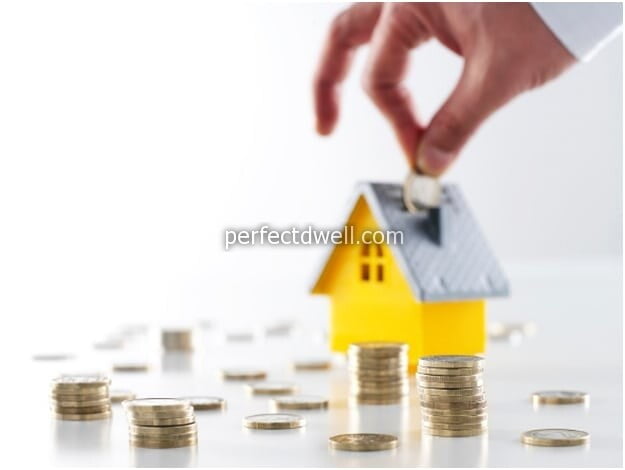 The rental market is as profitable as it is unpredictable. Change is inevitable, but with change comes opportunity. Staying profitable and capitalizing on new prospects for growth means staying on top of regulations, marketing, and pricing.
Letting agents face a lot of uncertainty in 2020, which has and continues to impact how agents operate. Here we'll explore a few of those uncertainty, including:
New hybrid letting agents
Letting agent marketing
IR35
Regulations in the rental industry
Rogue landlord database
Electrical checks
BREXIT
Other potential worries
New hybrid letting agent franchises
There are countless new letting agent franchise opportunities on the rise for interested investors and landlords.
Firms like Accomodation.co.uk and Open House estate agents help people set themselves up as property agents. The franchise owners take on the responsibility of training, stationary for new agents, all IT systems, and helping with landlord leads. It's never been easier to enter the rental market. On the flip side, this means growing competition for existing agents.
Another perk for new agents is lower overhead and no requirement to purchase any property. Highstreet agents aren't the only ones affected by this boom in franchise agents. It will also impact online agents who attract customers with their low pricing options.
Letting agent marketing
Letting agent marketing is the foundation for attracting new clients. The focus on a high street presence is shifting according to some industry experts.
Digital market is still paramount. An agent needs a strong Google ranking, social media following, and ample paid advertising to stay relevant – and this has never been more important. Unfortunately, letting agent digital marketing isn't easy to master. Standing out among the crowd can be difficult.
A few ways to help your cause include:
Posting consistently on social media platforms
Posting regularly about the local property market
Creating tailored online advertisements using Google and Facebook
Designing a website with SEO in mind
Plenty of positive reviews
A useful tool for letting agent marketing are lead generation websites. Websites like Rentround is seeing an influx in letting agent subscriptions.
Their easy-to-use tools let landlords compare letting agent fees, ratings, and services. Many landlords use this free service to help reduce rental costs. Letting agents see an influx in business as more agents run comparisons.
While there is a monthly subscription, more converting leads means more income. Agents also keep 100% of their commission.
IR35 impact on the property market
The IR35 regulation has been in existence for 20 years. But in 2020, letting agents expected to see a major change. This update was postponed to the year 2021 following the Covid-19 pandemic.
So, what's this change? It's something that will impact the livelihood of thousands of freelancers who operate under a private limited company. In the past, freelancers and limited companies could decide whether or not they worked inside or outside of the IR35 regulations. With this new change, the employing company now makes this decision. They're also strapped with the responsibility of paying any fines or back taxes if an error occurs.
When the engagement is on the inside of the IR35 regulations, the freelancer works on a PAYE basis, which means more taxes are back to the HMRC. If the engagement is on the outside, freelancers don't work on a PAYE basis but instead, the engagement is handled through a limited company.
The task risk for big companies including construction firms, banks, and tech companies, is so high that they deem everyone must work inside the IR35 regulations.
But how will this change affect the rental market?
Generally, freelancers or anyone operating under a private limited company have a high cash value in their business accounts. This is because money taken out of the accounts (at a certain threshold) is taxed at a high rate. Instead of being taxed, many people choose to buy property with cash as an asset under a subsidiary business. This saves you from high taxes while also creating rental income.
Unfortunately, some of these workers are now being forced to work inside IR35 and therefore closing their business accounts. In addition, some face an income loss of as much as 40% due to these higher taxes.
Not only is there less cash available but also less money to use to purchase rental properties. The demand for letting agents is feeling the effects of this. In fact, an estimated 350,000 people are impacted by IR35 in the UK alone, which means a big impact on the rental industry.
IR35s impact on the rental industry – Is there a solution?
A high level of turmoil is expected in the employment market due to this regulatory change. We've already witnessed a high volume of employee turnover leading up to the changes. Some people believe that many are now turned off by the agency/contractor arrangement.
Instead, people seek more permanent, reliable employment. But large companies still need contractors and freelancer engagements. In order to attract these workers, many large companies must increase their rates. If they take this approach, the negative impact on people's income may not be as bad as originally expected. The House of the Lords and government are continuously reviewing these regulations in response to the public outcries.
No major changes are expected to the regulation which will be officially updated in April 2020.
Are letting agents impacted directly by IR35?
It's possible. If a letting agent falls within the scope of this legislative criteria, the hiring process for letting agents could change. Before taking a position, letting agents must ensure that the staff or contractors are IR35 assessed. They must also ensure that they are taxing the work fairly and correctly.
Regulation and the rental market
Regulations continue to impact the property industry. This year, the phasing out of the tax relief on mortgages will affect  countless landlords. With a difficult environment to work in, many landlords might reconsider their investments.
The government has been phasing out tax relief on mortgage interest since April 2017, with the proportion you're allowed to deduct slowly being reduced each tax year. This will come to a head in April, at the start of the 2020-21 tax year.
From then, you'll only be able to subtract a flat credit of 20% of your mortgage expenses from your rental income when filing your tax return.
These changes to tax relief are controversial, and have long been cited as one of the primary reasons landlords are selling their buy-to-let.
The tenant fee ban of 2019 caused both complications and changes. Letting agents had to make a decision on whether or not to absorb these additional costs or pass them onto their landlords.
There's a difficult balance to strike between passing costs onto landlords and possibly losing business or facing a loss on margins.
Rogue landlord database
Having a database of rogue agents and landlords on paper is a great idea and a useful resource.
Tenants and interested parties can easily run a check on an agent or landlord to get a better idea of their past behavior and work history.
The database closed in October following a government launched consultation and reform. This could mean more policies and even more change for agents into the future.
For example, if an agent is working with a landlord who's mentioned in the database, it will change the entire dynamic and could result in cutting ties with that individual. Also, what if an agent finds themselves listed on the database? How do they improve their ranking?
Letting agents need to keep a close eye on the changes and updates to this database.
Electrical checks
Since 2018, it was deemed a requirement to conduct electrical checks every 5 years. However, this rule has not yet been implemented.
This regulation will require a new set of rules so letting agents can still monitor and manage their properties. The cost of conducting more checks is another factor to be considered and addressed.
Similar to the recent tenant fee ban, many letting agents must once again decide on paying the fees themselves or passing them onto the landlords.
BREXIT
We never really know how BREXIT will impact the market. One thing we do know is that there will always be change. How much is anyones' guess. From interest rate changes to foreign investment rules and regulations, the possibilities are far-reaching.
The labor market is already feeling the effects and has seen a significant downturn in worker availability. EU workers are worried about their future in this country, which is why they're considering alternative countries to work in.
Stamp duty
In 2016 stamp duty for landlords increased by 3% through a buy-to-let stamp duty surcharge. Recent rumors suggest that there will be an increase on stamp duty for foreign investors as well. These higher costs could further impact investments in the market moving forward. This could negatively affect housing prices, the volume of sales, and the rental business as a whole.
Other Potential Worries
The long term effects of the Coronavirus are still unknown. It's quickly turned into a global pandemic. Not only is there the risk of agents getting sick, but quarantining is forcing people to stay at home, causing a downturn in property movements. But, there's still hope that like SARS, Coronavirus could quietly disappear, having minimal impact on the market.
World war 3
There is continued unrest between Iran and the United States. Both countries have nuclear weapons, causing concern among letting agents. If a war ensues, it could greatly affect rental prices and worker availability.
While letting agent marketing and new competition are more immediate concerns, these two were worth mentioning!