Tips That Will Completely Transform Your Garden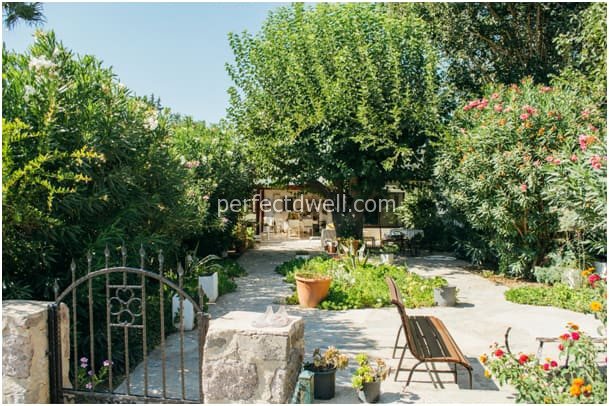 Do you find yourself peering outdoors at your garden and feeling less than inspired? Is it the kind of space that really doesn't call to you, doesn't seem inviting, and lacks any kind of design flow or style? If you've answered yes to these questions, then it's probably time to tackle a garden transformation project. This kind of project can be as simple and quick as you want or be a massive undertaking that has you completely changing the current footprint.
So, before you dive in, here are some tips that can help you to transform your garden and make it the kind of space you want to enjoy and feel proud to show off.
Trim Back Over-Grown Hedges, Bushes, and Trees
One of the first steps to getting your garden in a better place is to trim back everything that has become overgrown over the years. This is a common thing that happens, and before you know it, plants are infringing on each other's space, taking over full gardens, walk paths, and entire sections of the yard. With some hard work, you'll be able to get everything back to a healthy, well-maintained size and shape that will make the garden look neat and cared for.
Add Exterior Lighting to the Garden
Another tip is to create an exterior lighting plan throughout the entire garden space. You can use a variety of fixtures and types of lighting, whatever works for the space, your budget, and your expertise. If you don't have much experience with exterior lighting and wiring, then you can always use solar lights, which allow you to just put them wherever you want without worrying about hooking anything up.
Work on a Colour Palette
You probably have a colour palette in your home in order to create a sense of flow and style throughout the space, but did you know you can use that same principle with your garden? Choosing a colour palette and then carrying it throughout each space will create a really beautiful connection between the various plants.
Get Professional Assistance
If you don't have the time, vision, or experience to really tackle and transform your outdoor space, then it's probably a good idea to call in the professionals. As Greater Brisbane Gardens gardening services points out, a professional can work with you on the design, budget, what's trending in gardens today, and then the actual creation of the garden. It takes all that stress and pressure off your shoulders and you can rely on professionals to offer the best advice and tips, and then do the job properly.
This particular route makes even more sense if you're starting from scratch on the landscaping or you want to completely change the existing design. Both of these can be pretty big undertakings.
The Garden You Dreamed Of
By using these tips, you'll discover that creating the garden you dreamed of isn't actually that hard after all. It just takes some vision, planning, and a little manual labour and suddenly, you've got that beautiful outdoor retreat to enjoy.