THE VITAL CHECKLIST TO FOLLOW BEFORE MOVING TO A NEW HOUSE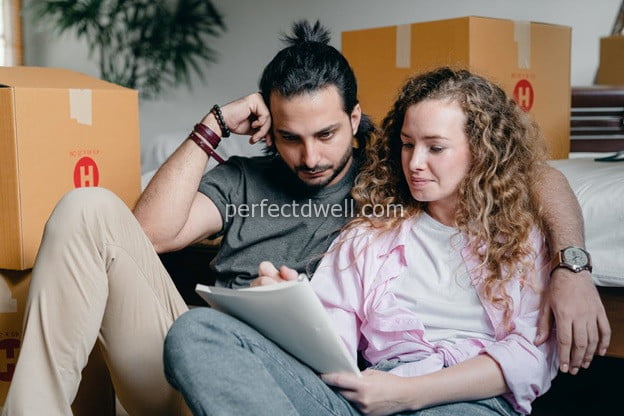 Most of us plan on abandoning our current lives and leaving to explore new options elsewhere. The desire drives us to move away from our house, city, or even country if that's what it takes to accomplish our goals. However, it won't be a sound idea unless you have planned for it in advance.
The thought of starting a new life with a clean state is attractive, but there are numerous things you need to take into account to make it possible, most important of which is your house. A property doesn't disappear if you are moving away from it, and similarly, you will need to find a new one wherever you go. The only possibility that this situation leaves for you is to dispose of the old property and consider getting another decent apartment.
All the responsibilities and work involved with this might be unwelcomed from you, but you need to realize that all this is part and parcel of the thoughts you entertain. Striking real estate deals, documentation, packing, finding storage, hiring movers, and multiple other tasks are going to fall in your lap once you open this Pandora's box. But luckily enough, you won't find yourself as troubled as the person who came up with this idea because now you have all the resources and support to ease the process.
Being concerned or intimidated with this thought-provoking step is not unusual, but maintain some composure to avoid turning towards obstacles. Here's the essential checklist to follow before moving to a new house to make the process breezy.
1. STORAGE
Find yourself a suitable storage house in the state or country to which you are moving. You can find some reasonable storage units online that can accommodate your things without requiring you to visit them personally. It is necessary because you don't want to stress yourself with micromanaging things and adding to your worries. Choosing to go with the alternative might leave you with regrets or problems, so best consider this before to a new house.
2. PACKING
Give ample time to your packing and pack efficiently. Go for labeling the boxes or color tags to differentiate the stuff for everyone. That should spare you from opening each one to know where you need to place it.
Also, avoid taking things that won't complement your new house, like overly large furniture or outdated appliances. Get the measurements for the new place, and give away the things that won't suit it with the house or for charity before moving.
3. MOVERS
Enlist the help of professional movers to assist you with the transport of all your stuff in one piece. These people are capable of managing the heavy lifting and careful treatments of all sorts of things. Plus, you can find some of them to offer insurance with their services. That makes the whole idea more reliable for you and puts things off your table before you move to a new house.
4. TRANSFER OF UTILITIES
If the new property is already in your name, then you should transfer all the utilities there as well. Ask the concerned real estate workers or reach out to the authorities yourself to request them to activate the utility provisions like water and electricity so that you don't have to bother yourself after you move.
5. SAFETY CONCERNS
Ensuring that everything is safe and secure in the new house before moving in like electrical panels, locks, and security systems should be your primary concern. Look into them, and if you notice something is wrong, contact a handyman for the job to help you with these things. Being negligent of any of these might become a cause of distress later on, so it's best to take an active approach.
6. SETTING UP APPLIANCES
Try to plug-in and set up your appliances as soon as you get into your house to that you can start using them. Most families moving to a new place consider using frozen items and foods while settling in, which won't last if you can't store them adequately. Also, not checking things like stove and such might lead to facing problems later on. Avoid that happening by looking into them as soon as you set foot in the new house.
7. BAG OF ESSENTIALS
Not preparing a bag of essentials might be one of your biggest mistakes. It spares you the bother of unpacking immediately and going through the trouble of finding things of regular use after the hectic process. The items that you carry in it could range from range toiletries and undergarments to relevant documents, bank cards, and cash. Keeping it by your side is but a means of making your life easier before moving to a new house.
SUMMARY
That sums up your moving checklist to follow before moving to a new house. Try to get most of these covered, if not all, to ensure that there's a decent structure to your idea which won't betray you. Rest assured, set your mind on enjoying the beginning of a new life at a new place for a brighter future.