High wind is one of the most common causes of home damage, with around a quarter of all home insurance claims being due to wind damage. That means it's important you know a little bit more about wind damage, as it can help you avoid monetary losses and issues with quality of life in a home with wind concerns. Here's what you need to know about the windiest cities in the United States.
The 20 Cities With the Highest Average Wind Speed
Especially if you're talking about the windiest cities across the country, you're going to want to know what cities tend to have the highest winds on average. According to the NOAA's National Centers for Environmental Information, these are the 20 cities that have highest average wind speed year-round.
Mount Washington, NH: 35.7
Dodge City, KS: 13.1
Amarillo, TX: 12.9
Cheyenne, WY: 12.3
Goodland, KS: 12.1
Rochester, MN: 12.1
Clayton, NM: 12.1
Lubbock, TX: 12.0
Casper, WY: 12.0
Corpus Christie, TX: 11.7
Wichita, KS: 11.5
Boston, MA: 11.5
Great Falls, MT: 11.4
New York, NY: 11.3
Oklahoma City, OK: 11.3
Wichita Falls, TX: 11.2
Grand Island, NE: 11.2
Fargo, ND: 11.1
Galveston, TX: 11.1
Concordia, KS: 11.0
At the top of the list is Mount Washington, leading the pack by a mile. Part of the reason for this is because Mount Washington isn't populated by many people, but instead mostly by a group of scientists living at an observatory. The other cities are sprinkled all across the United States, albeit with a significant cluster in Texas and the surrounding areas.
Chart-Topping Wind Events in the United States
What have been some of the most intense wind events in the United States? In 1934, Mount Washington measured a wind speed of 231 MPH, which technically places it at 74 MPH faster than a Category 5 hurricane. To this day, this is the highest wind speed ever measured in the United States, although the world record was broken in 1996 with a wind speed of 253 in Australia.
Wind Trends Across the Country
Although the 20 cities with the highest wind speed on average tend to be centered in the Midwest and Texas, that's not actually indicative of average wind speed across generalized regions. In fact, the Northeast United States has the highest average wind speeds, with a few places in the Midwest that also tend to have high wind speed. The Southwest and the South, conversely, tend to be the locations with the lowest wind speeds on average.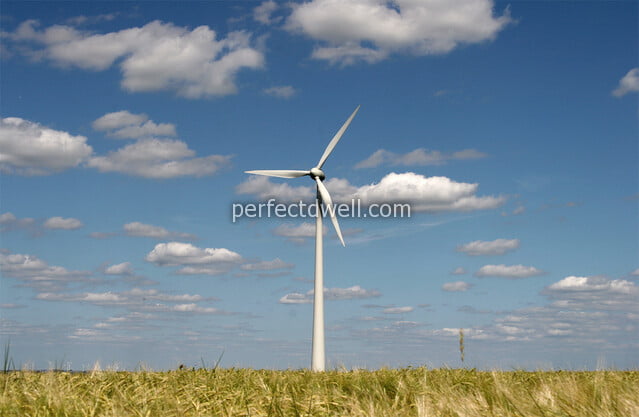 Conclusion
Wind damage can be one of the most crucial things to mitigate for home health. If you're unable to mitigate wind damage, you can end up with a variety of serious home concerns, including something as crazy as having the wind lift your roof off. To make sure you're staying safe, learn a little bit more about wind damage and have a repair expert come in to assess your home's suitability for withstanding local levels of wind damage.