How To Setup Awesome Outdoor Living Space?
For those who live along the coast, a spot to enjoy the outdoors can really extend the size of your whole house. From outdoor kitchens to gazebos to your backyard pool, improving your backyard is a wonderful way to shelter in place in great comfort.
Create an Outdoor Kitchen
While there are many outdoor kitchen designs that are quite involved, be ready to let this project evolve slowly. For example, if you already have a grill, set up a folding table and treat yourself to a portable shower jug so you have some water on the patio that's easy to get to and use if you have a grill flare-up.
Play with these three items until your outdoor kitchen design layout is obvious. Consider adding more power to your outdoor kitchen area so you could add an electric smoker or another cooking tool as your outdoor cooking goals expand. Look at adding permanent retaining walls around your kitchen area and consider adding light fixtures in the retaining wall to keep anyone on your patio from tripping or stumbling.
Make Islands of Light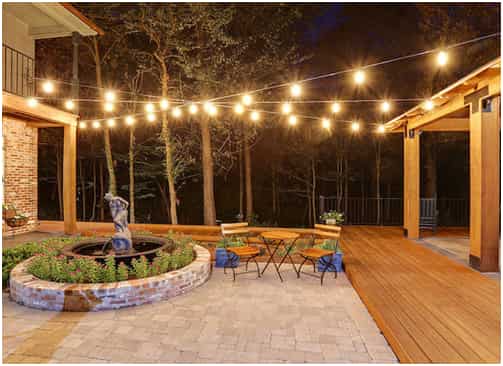 Create pockets or islands of light around your backyard. For example, if you have a free-standing gazebo on the far side of the pool and a patio close to the house, you might keep the light beside the house low and treat the space for bugs to avoid pests getting in the house. Increase the light intensity in the gazebo for gatherings, pool parties and other fun events.
Talk with your landscape lighting professional about other features you could add to your lighting design. For example, could you create new color combinations to jazz up a pool party, or put lights on a timer to bring them up if you're away from home? Outdoor lights can make your home safer by making it look occupied all the time.
Make sure that your pool is well lit and be vigilant about avoiding glass light fixtures around any water feature in your yard where people or animals play or drink. Use solar filters and fountains to keep water moving and avoid mosquito larval growth in water gardens and ponds.
Set Up Multiple Gathering Spaces
Add a dimmer to the lights near the house so you can turn them up if needed. If you have guests over and the kids are traveling between the gazebo and the pool, extra light on the patio will give the adults a place to gather and enjoy a beverage and some conversation. Consider adding a screen house out in the yard for folks to enjoy bug-free shade if the day is very hot or the mosquitoes are unbearable.
In addition to a permanent lighting design, make sure you have some portable lanterns that you can easily transport. If the whole family is home for the evening and everyone is doing their own thing, a small solar lantern in the gazebo can be just what you need to read in peace as the sun goes down.
Create Pathways
Where possible, make sure that the pathways in your backyard are well lit. This addition can both prevent accidents and create a wonderland of places to explore as the day cools down. When planning your outdoor landscape lighting in Houston TX or your particular locale, pay special attention to solar lights in spots with poor electrical access. Where possible, be sure to add motion sensors as well to scare off anyone or anything you don't want in your yard.
If your backyard has space for a pool house, a storage shed or a crafting space, make sure that you have motion sensor lights around these features. You may not worry about an unwelcome human visitor in your backyard, but being able to scare off four-footed critters from armadillos to possums to skunks is one of the best things about a motion sensor light. Even the neighborhood feral cats can do some serious damage to cushions and furniture on your patio.
Final Thoughts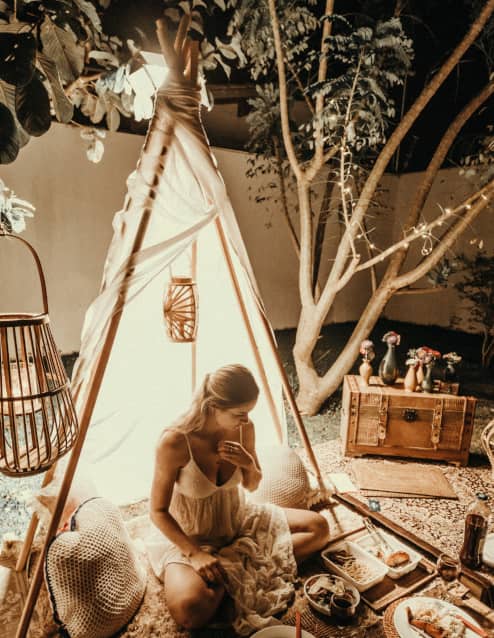 Let your outdoor living space evolve over time. If you need to add an outbuilding or want a shed of your very own, look for ways to add security to your home by adding motion sensor lights that will scare off pests. Turn ordinary paths into a mysterious wonderland, and make sure that each permanent feature you add includes light in the design.