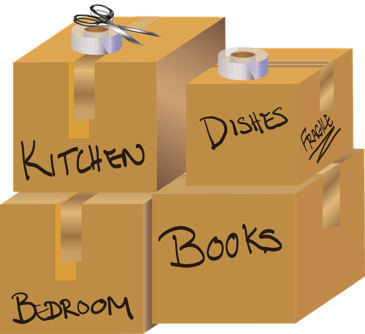 One of the most strenuous and complicated tasks is moving. At first, plans look easy and seamless but wait until the actual day. That's the time you realize that moving isn't as swift as you thought. During the moving process, you will have to make complex decisions and be all over the place packing, loading, transporting, unloading, and unpacking all your belongings. But why go through all these alone when you can hire professional movers?
Professional movers have the equipment and expertise to make moving a lot easier and less stressful for you. Whether it's a long or short distance move, these moving companies will transport your belongings to your new home or office. Below are five top benefits of engaging professional movers when relocating. So read on.
Safety and Security of Your Items
Professional movers understand every move is different and requires a unique approach. That is why a company like Red Mile Moving Inc in western Canada assigns a moving consultant to their clients.
Whether it's a residential or commercial move, their consultant will guide you through each step. Plus, they ensure the safety of your belongings during the moving process. They also bring with them proper moving equipment for handling heavy and fragile items. And more importantly, they make sure everything is secure, packed, and stored efficiently.
Professional Packing and Unpacking
A moving company takes care of everything for you. All you have to do is relax, as professional movers do all the tedious packing, moving, unpacking, and rearranging. You don't have to worry and stress about it anymore because they have the knowledge and expertise to pack all your items in a professional manner. Besides, they come with proper packing materials for wrapping valuables like antiques and the likes.
You Get Refund in case of An Accident
Even though movers take great care of your belongings, accidents can still happen from time to time. For example, a simple slip, a brief drop, or a sudden jolt can be enough to ruin your electronic device or smash fragile items. This can lead to unwanted damages and losses.
Since safety is the mover's top priority, they find it unfair when you incur losses because of accidents during moving. For this reason, moving companies have insurance that covers the replacement cost of your belongings in case accidents and other mishaps happen.
No More Moving Injuries
Relocating is a tiring process, and the last thing you need is injuries. If your household items include large furniture or heavy stuff, it's wise to hire professional movers and let them do the heavy lifting for you. This way, you will avoid personal injury that may cost more to treat. Moving companies like Ferguson Moving & Storage in North Vancouver have a fleet of experienced movers and tools to transport all the heavy and humongous stuff you need help with. Plus, they don't compromise their safety and that of your belongings.
No Worries or Stress
When relocating, you usually have worries and stress engulfing your mind. This leaves you emotionally drained and mentally exhausted. But why go through these? Take advantage of hiring professional movers and have them transport your stuff in the best possible way. It will give you peace of mind knowing a trustworthy and insured company is taking care of your prized possessions.
Takeaway
When looking for a mover, always check their reputation and customer ratings. It's one of the sure ways of knowing if the moving company you are hiring is reliable and trustworthy. Plus, it will give you peace of mind and save you from all the hustle and bustle of relocating.